Mariner's Menu
Steamed Clams in Wine Broth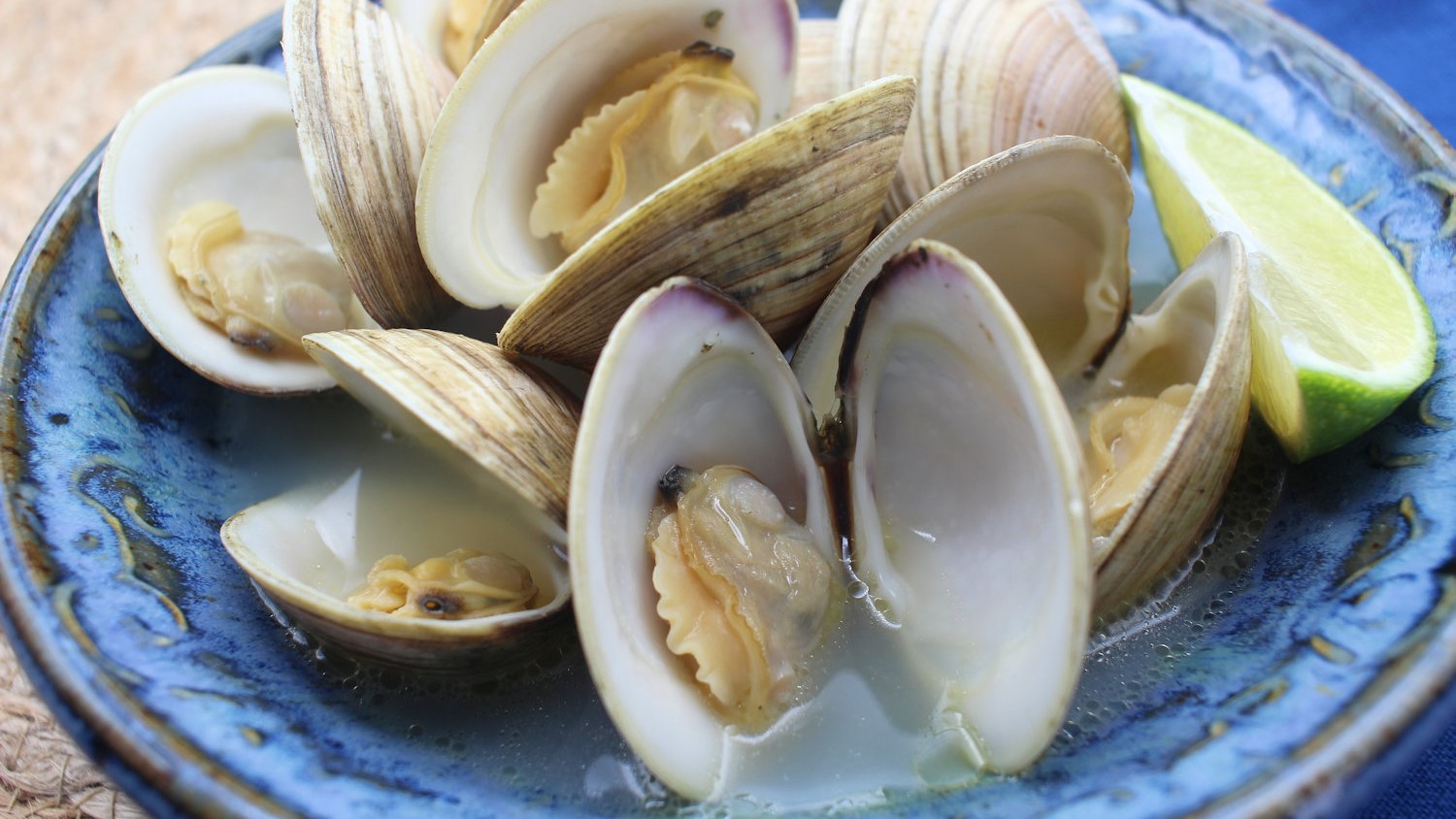 Recipe
36 small clams in the shell
½ cup dry white wine
2 tablespoons unsalted butter
unsalted butter, melted
1 lemon or lime, cut into wedges
Scrub clams thoroughly with stiff brush under cold running water. Place wine and butter in bottom of large pot or steamer. Place rack in pot. Arrange clams on rack. Cover and steam for 6 to 10 minutes or until clams open. Arrange clams in their shells in shallow soup bowls and pour broth over them. Serve with melted butter and wedges.
Contributed by Joyce Taylor From: No-Salt Seafood: All the Flavor Without the Salt
DID YOU KNOW?

Clams and other bivalves use muscles to keep their shells closed when they are out of the water. The amount of time varies for each species but determines the shelf life of the animal which are typically sold alive.