Stir-Fried Shrimp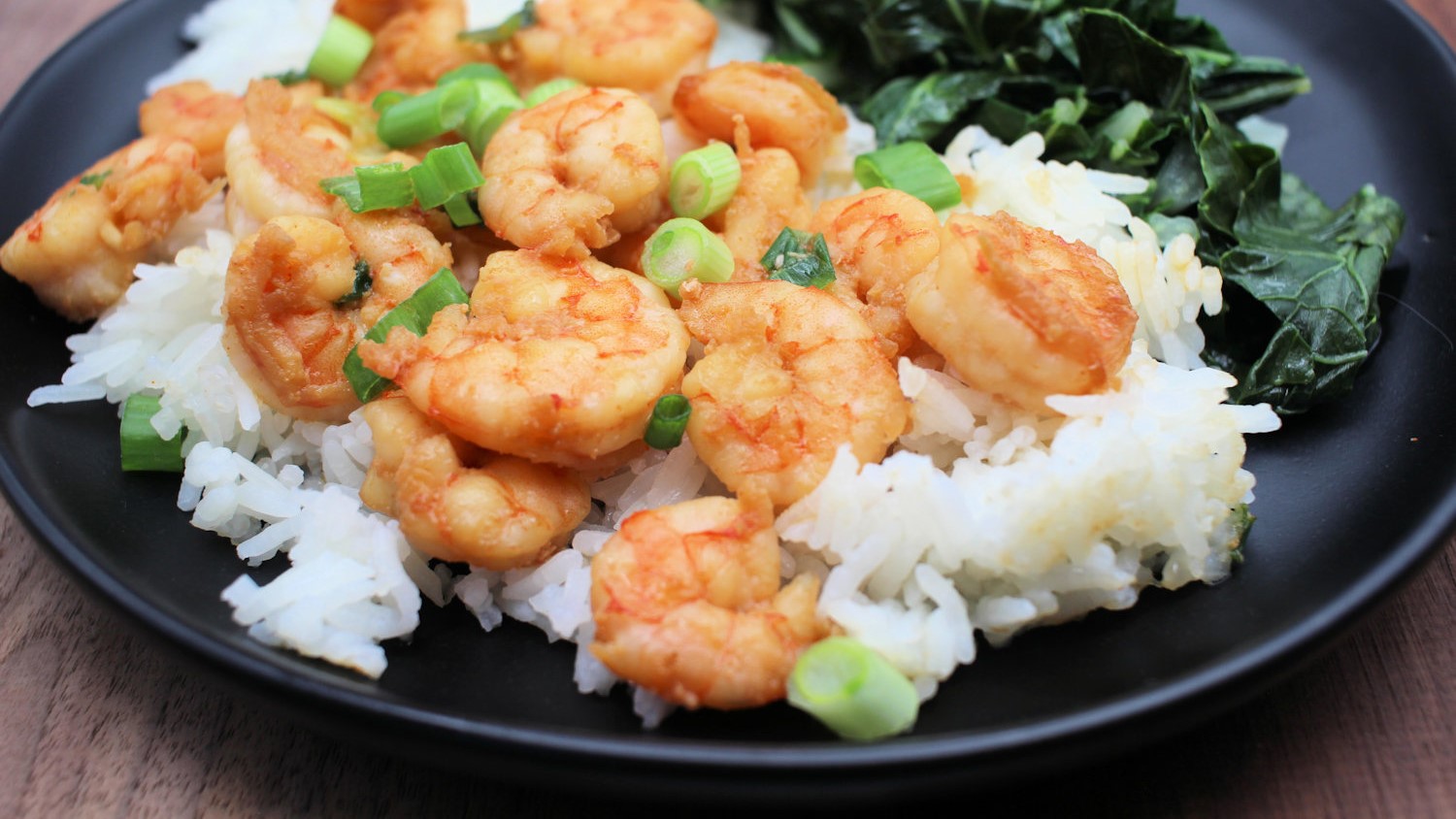 Recipe
1 ½ pounds shrimp, peeled and deveined
¼ cup soy sauce
1 ½ tablespoons sesame oil
3 tablespoons vegetable oil
1 ½ teaspoons garlic. minced
½ cup green onion, including tops, sliced
¼ teaspoon cayenne pepper
½ teaspoon salt
cooked white rice
2 tablespoons green onions, including tops, sliced for optional garnish
In a small bowl, combine soy sauce and sesame oil. Place shrimp in a large bowl and pour sauce over them. Stir well. Marinate for 10 minutes, stirring once.
Heat 2 tablespoons of vegetable oil in a hot skillet. Add shrimp and stir-fry just until they begin to turn pink, about 1 to 2 minutes. Do not fully cook them. Remove from skillet and set aside.
Add remaining tablespoon vegetable oil to skillet and heat. Add garlic, onion, cayenne and salt. Cook 2 minutes. Add shrimp back to skillet and stir-fry just long enough to coat well and finish cooking, about 2 to 3 minutes. Serve over rice and garnish with onions.
Contributed by Joyce Taylor MM2