Striped Bass with Spiced Rum Sauce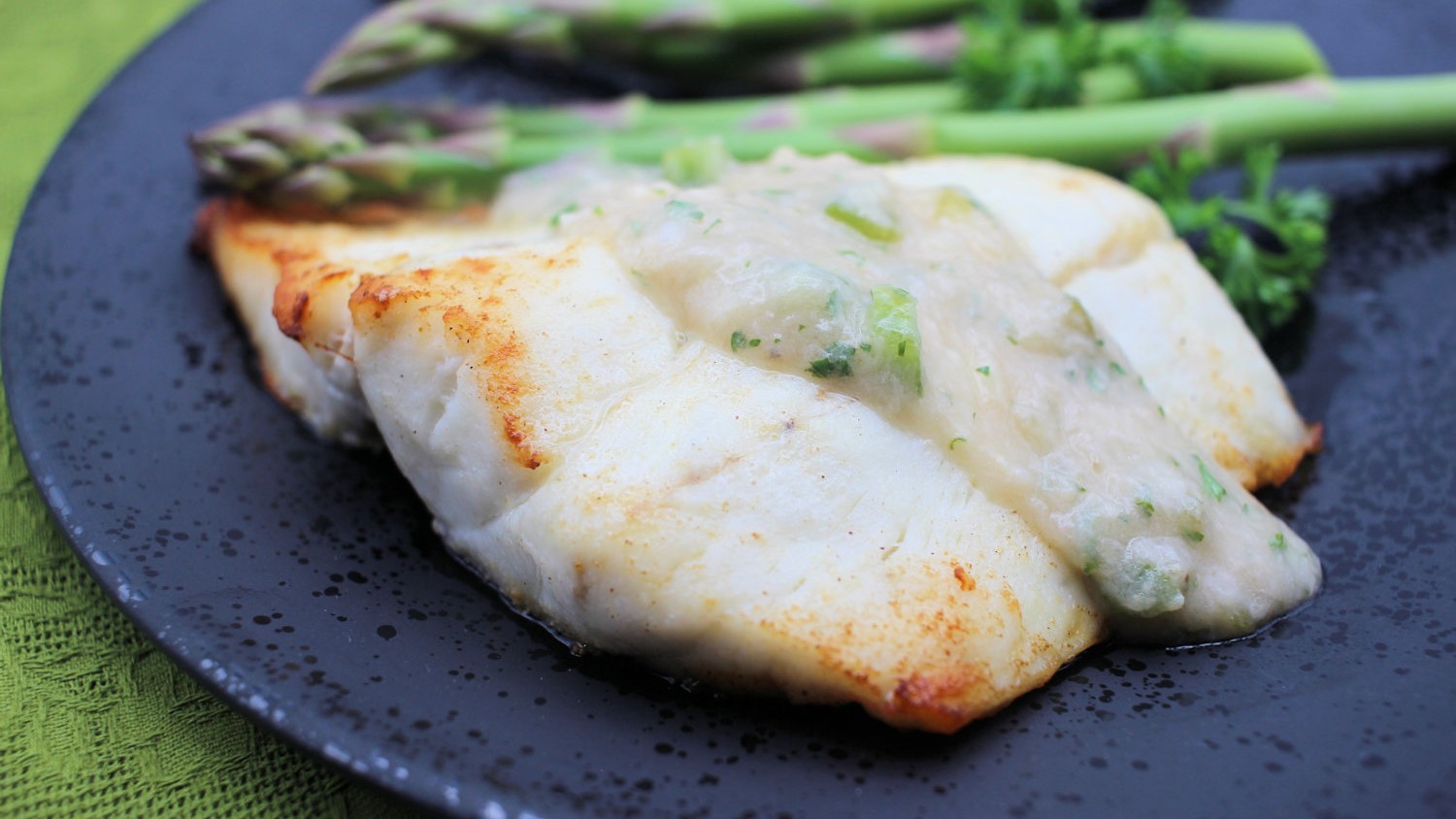 Recipe
1 ½ pounds striped bass fillets, skinless, cut into serving-size pieces
4 tablespoons butter, melted
½ teaspoon salt
¼ teaspoon white pepper, freshly ground
Place the rack in the top third of the oven and preheat the broiler.
While fish is cooking, prepare Spiced Rum Sauce and keep warm.
In a small bowl, combine butter, salt and pepper. Brush fish with mixture.
Place fish on a greased broiler pan. Broil for about 10 minutes or until it flakes easily with a fork.
Tropical Sauce
⅓ cup spiced rum
2 tablespoons fresh lime juice
2 tablespoons butter, melted
½ teaspoon garlic, minced
2 teaspoons jalapeno pepper, finely chopped
¼ teaspoon salt
¼ cup banana, pureed
¼ teaspoon white pepper, freshly ground
2 tablespoons water
1 tablespoon fresh parsley, chopped
Combine rum and lime juice in a small saucepan. Simmer over medium heat for 4 to 5 minutes or until reduced by about one-third. Add butter, garlic, jalapeno, salt, pepper and water and combine until smooth. Mix in the pureed banana and simmer just until heated through. Remove from heat and stir in parsley. Spoon over the cooked fish.
Contributed by Joyce Taylor MM2
DID YOU KNOW?

Also known as rockfish, Atlantic striped bass are anadromous, which means they spend most of their lives in salty water, then migrate to freshwater to spawn.  In North Carolina, they spawn in the Roanoke River, swimming up from the Atlantic Ocean and Albemarle Sound.  Unlike some salmon species that die after spawning, wild striped bass may return to the river many times to spawn. Striped bass aquacutlure is also growing, thanks to research.