Triggerfish-Stuffed Potatoes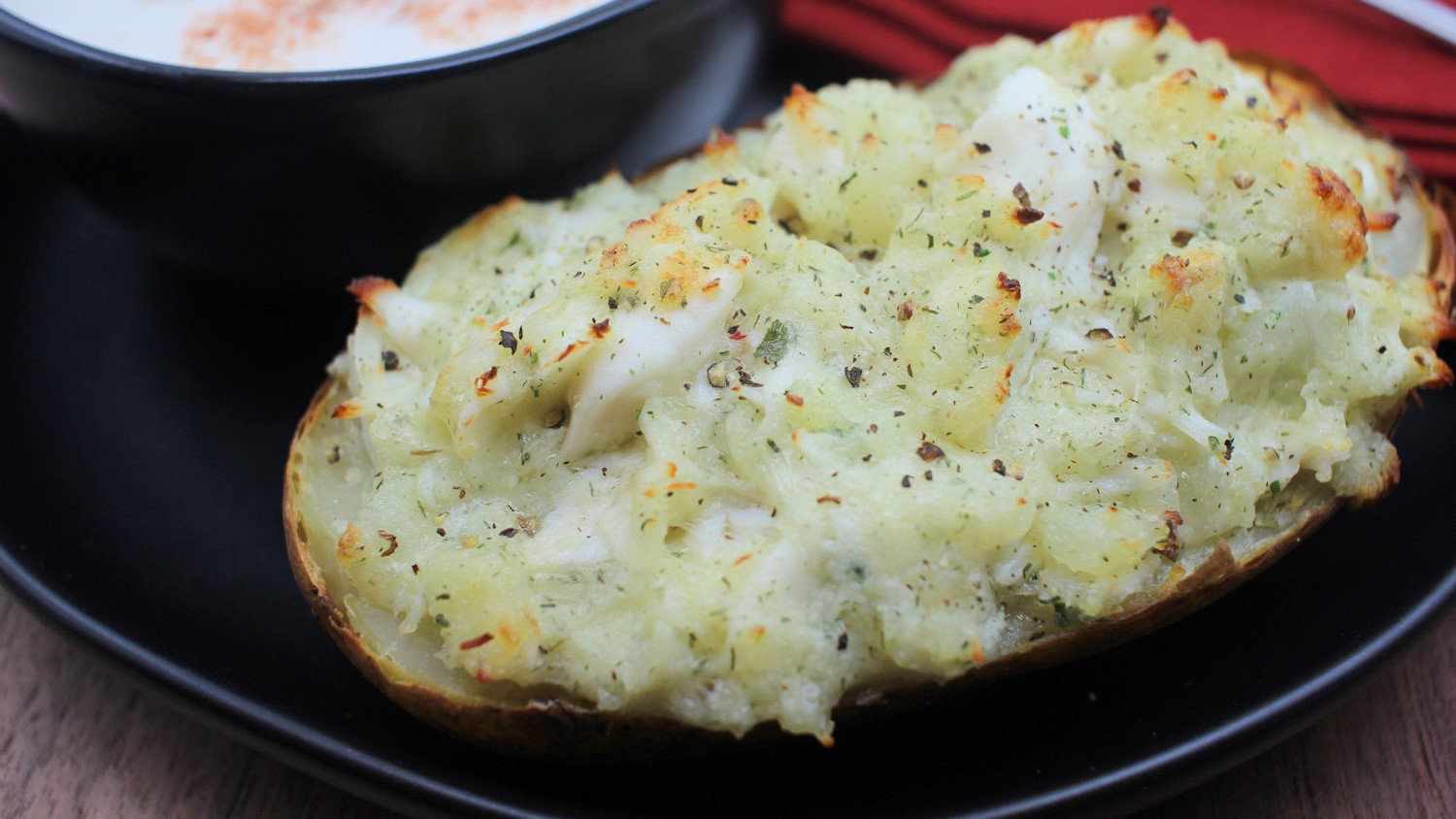 Recipe
2 cups flaked triggerfish
4 medium baking potatoes
canola oil
4 tablespoons butter, melted
½ cup light cream
¼ cup sour cream
1 tablespoon dried ranch dressing mix
1 teaspoon dried dill
1 cup mozzarella cheese
black pepper, freshly ground
Preheat the oven to 400° F.
Scrub potatoes with a brush. Rub lightly with canola oil. Bake at 400° F until done, about 40 to 60 minutes.
While potatoes are cooking, poach fish in lightly salted water. Drain fish and gently flake fish apart with a fork.
When potatoes are cool to the touch, cut in half lengthwise. Carefully scoop out pulp, leaving a firm shell about ¼ inch thick.
Combine pulp, butter, cream, sour cream, ranch dressing and dill. Blend in mozzarella.
Stuff shells with the mixture. Sprinkle with pepper. Bake at 400° F until hot, for about 15 minutes.
Contributed by Joyce Taylor MM2