Coastwatch Classroom
Keeping Water Renewable
An Interactive Lesson for Grades 6 to 12
BY CHRISTY PERRIN
Often, instructional materials incorrectly teach the water cycle, but Keeping Water Renewable offers accurate explanations and depictions. By combining hands-on projects and interactive components, this robust, blended lesson provides a thorough introduction to the water cycle and how to keep a resilient balance between human activities and natural systems.
Designed for middle school and high school students, the Keeping Water Renewable lesson follows the "5E" model of learning (engage, explore, explain, elaborate, and evaluate). The NC Water Resources Research Institute, North Carolina Sea Grant, and the North Carolina Department of Environmental Quality developed this lesson in partnership with PBS NC. In early 2023, the team will be offering district-wide, hands-on presentations (both virtual and in-person) to train teachers, and you can learn more about the training sessions here.
The Lesson's Learning Objectives 
Students can explain the real water cycle.
Students can describe how climate change and human interference affect access to water, as well as the quality and movement of water.
Students can propose actions to keep water renewable and accessible.
Lesson Summary
Students often learn about the water cycle as a simple loop of evaporation, condensation, and precipitation, when in fact the real water cycle is a complicated, ever-changing system that moves water in, around, and through the planet.
In this lesson, students will focus on where water comes from, where it goes, and how they use it to answer the guiding question "What makes water renewable, and how can we keep it that way?" The lesson integrates challenges of climate change and the effects of urban development.
Covering topics from North Carolina's 8th grade science standards, as well as high school Environmental Science, Keeping Water Renewable includes enough content to fill two full weeks of a class's time. The lesson begins with two "Engage" activities to introduce students to the topic, including What Makes Water Renewable? (below). This short animation from PBS Learning Media features two students who pose an inquiry to the class: What makes water renewable, and how can we keep it that way?

The rest of the lesson helps students gain the knowledge they will need to solve that inquiry, through modeling, group activities, laboratory exploration, and other rich content that serves not only to educate students about the water cycle, but to challenge them to rethink the role they can play in keeping water a renewable resource.
The lesson includes the REAL Water Cycle (below), an interactive component from PBS Learning Media that itself features an animated glossary, three short animations (on the water cycle and what affects it), and interactive quizzes and projects.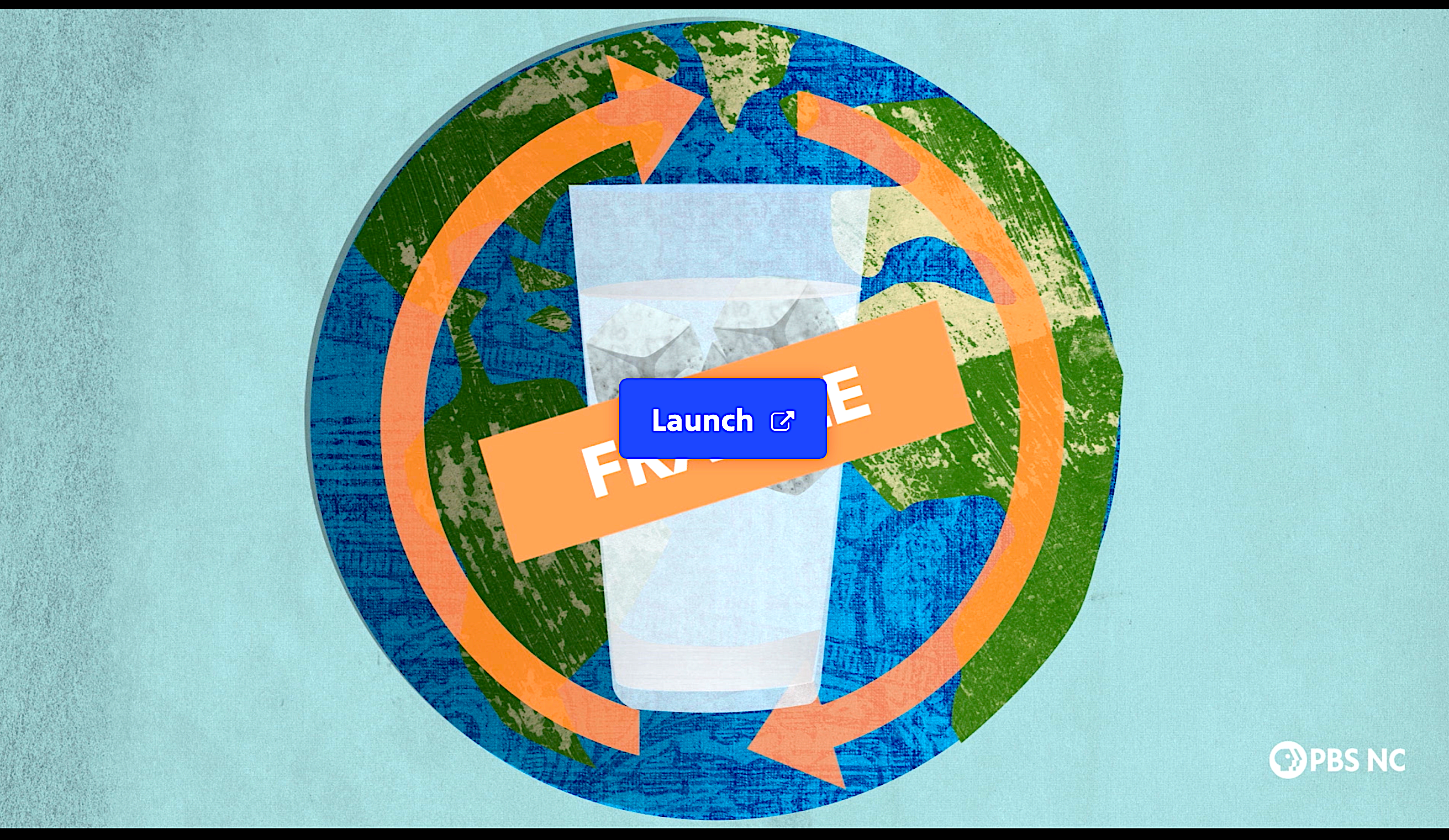 The lesson ends with both a suggested "Evaluate" assignment, which will allow students to share what they have learned about the water cycle in creative ways, and an "Extend" activity, which challenges them to explore possible solutions to the impact of water on their community after viewing PBS Learning Media's Resisting the Flood (below).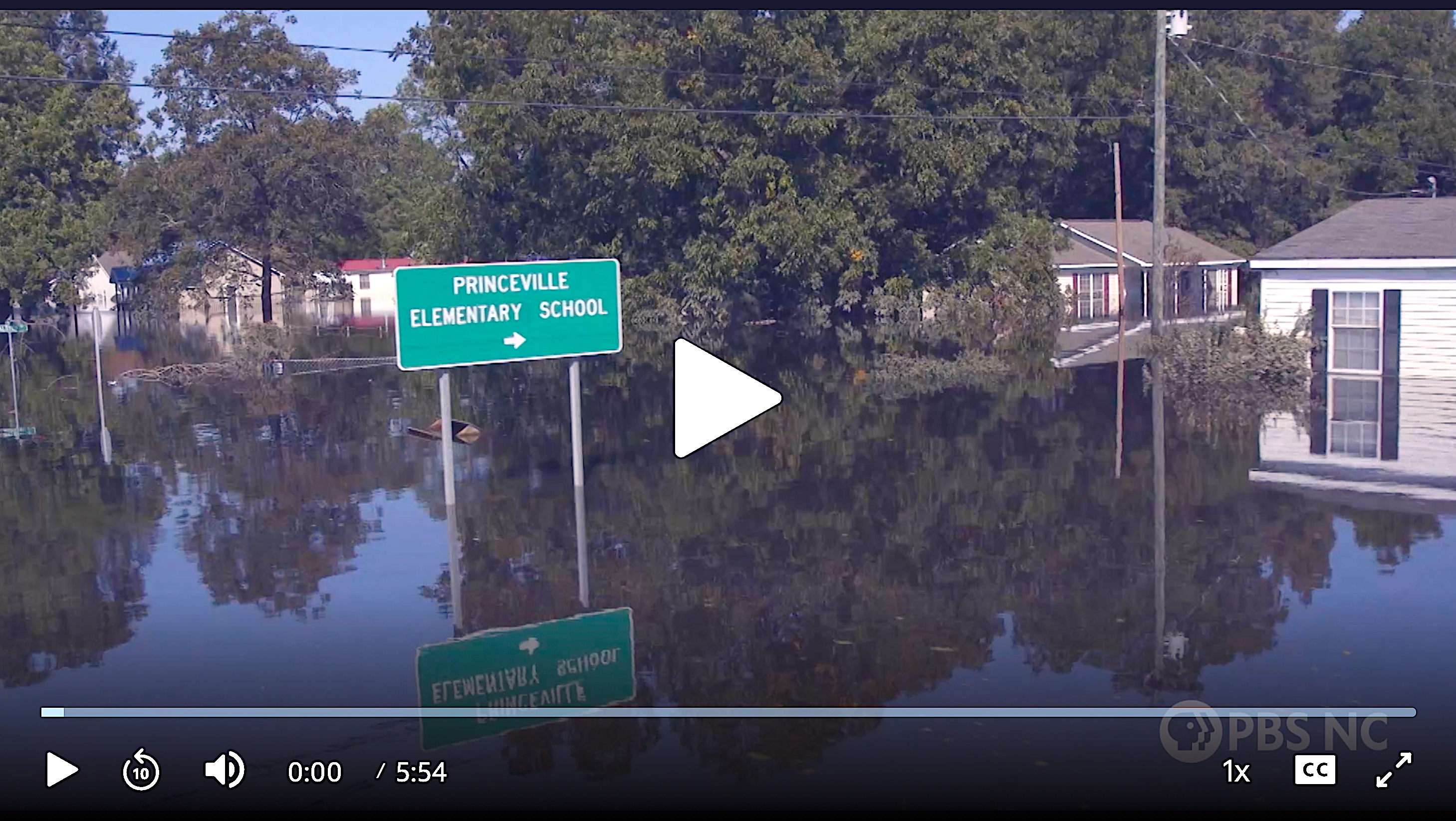 more resources
The Watershed Wisdom Lesson Plan
Christy Perrin is the sustainable waters and communities coordinator for North Carolina Sea Grant and the North Carolina Water Resources Research Institute. She coordinates the statewide NC Watershed Stewardship Network in partnership with other organizations.
lead image credit: gardener41/CC-BY-SA 2.0.