Baked Grouper with Basil-Parmesan Butter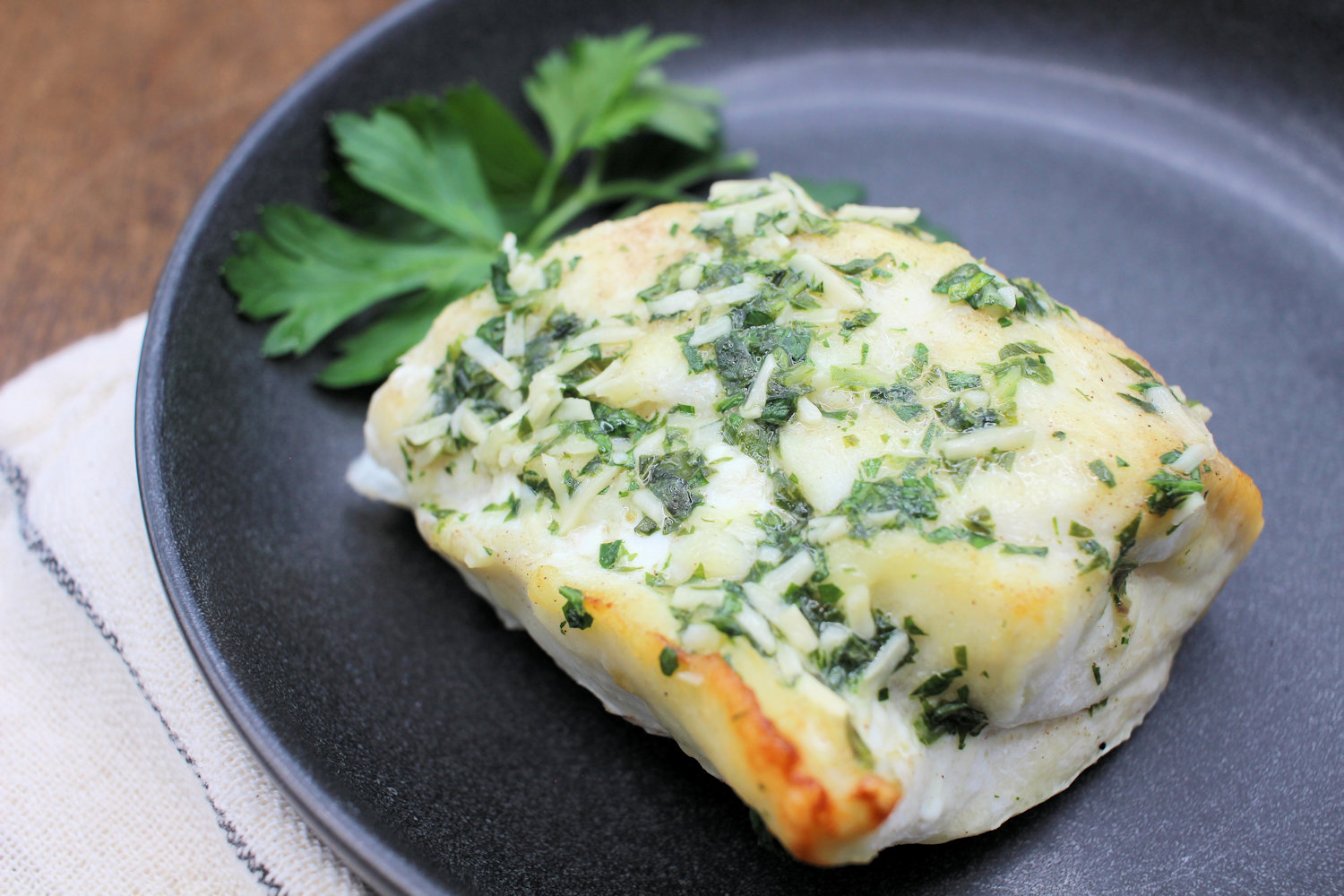 Recipe
1 grouper fillet, about 2 to 2 ½ pounds
4 tablespoons butter, melted
salt
white pepper, freshly ground
Prepare Basil-Parmesan Butter and set aside.
Preheat oven to 450° F.
Brush fillets with melted butter. Lightly salt and pepper. Bake until fish flakes easily with a fork, about 30 minutes. Cut into serving-size pieces. Serve with Basil-Parmesan Butter.
Basil-Parmesan Butter
¼ pound butter, softened
½ cup fresh basil, chopped
1 tablespoon fresh parsley, chopped
¼ cup Parmesan cheese, freshly grated or shredded
¼ teaspoon white pepper, freshly ground
1 tablespoon lemon juice
In a small bowl, mix together butter, basil, parsley, Parmesan, pepper and lemon juice. Spread over warm fish.
Contributed by Joyce Taylor From: Mariner's Menu: 30 Years of Fresh Seafood Ideas
DID YOU KNOW?

Grouper are large bodied fish with huge mouths.  They eat a variety of marine organisms including other fish, crabs, and just about anything that will fit in those jaws!