Broiled Grouper with Dijon Mayonnaise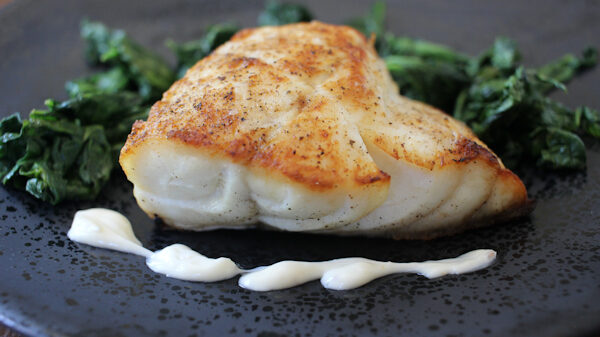 Recipe
1 ½ pounds grouper fillet, cut into serving-size pieces
3 tablespoons butter, melted
salt
black pepper, freshly ground
Prepare Dijon Mustard and refrigerate.
Place the rack in the top third of the oven and preheat the broiler.
Place fish on lightly greased broiler pan. Brush with melted butter. Lightly salt and pepper.
Broil fish until done, about 8 to 10 minutes.
Place on a serving dish and serve with Dijon Mayonnaise.
Dijon Mayonnaise
½ cup mayonnaise
½ tablespoon Dijon mustard
1 tablespoon dry white wine
½ teaspoon garlic, minced
¼ teaspoon Tabasco sauce
⅛ teaspoon white pepper, freshly ground
In a small bowl, combine mayonnaise, mustard, wine, garlic, Tabasco and pepper.
Contributed by Joyce Taylor MM2