Mariner's Menu
Carolina Crab Cakes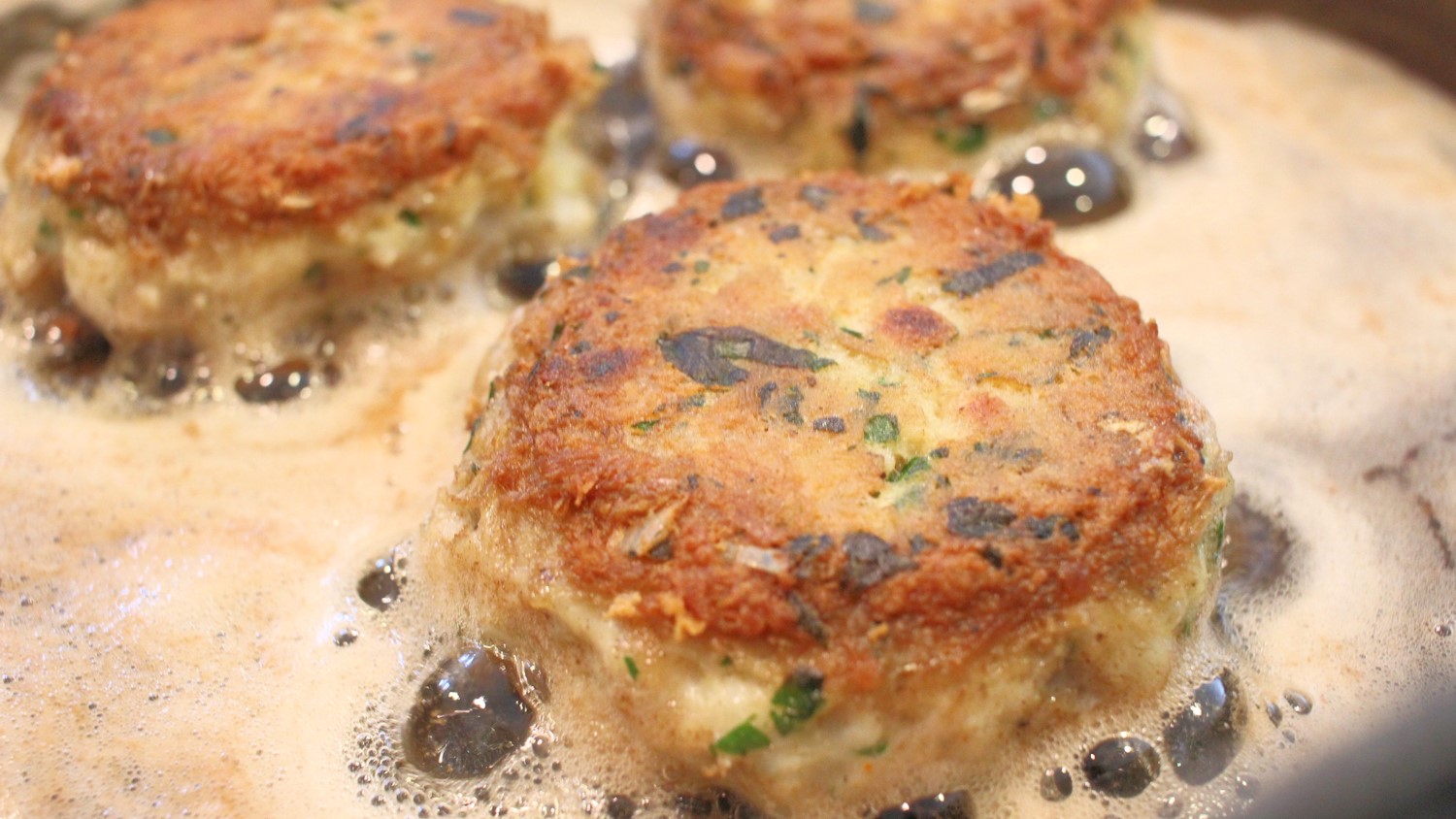 Recipe
1 pound backfin crabmeat
1 egg, beaten
2 tablespoons mayonnaise
½ teaspoon salt
½ teaspoon dry mustard
⅛ teaspoon cayenne pepper
⅛ teaspoon Tabasco sauce
¼ teaspoon black pepper, freshly ground
3 tablespoons fresh parsley, finely chopped
1 ½ tablespoons fresh cracker crumbs
2 tablespoons canola oil
2 tablespoons butter
lemon wedges
In a medium bowl, place the egg, mayonnaise, salt, mustard, cayenne, Tabasco and pepper. Whisk until smooth. Add crabmeat, parsley and crumbs. Toss lightly with a fork, being careful not to break up meat.
Shape into 6 or 8 patties. Wrap in wax paper and chill in the refrigerator for 30 minutes.
Heat oil in a skillet. Add butter and melt. Cook at 375° F until golden brown about 4 to 5 minutes. Turn and cook another 4 to 5 minutes, or until done. Drain on paper towels. Serve with lemon wedges.
Contributed by Joyce Taylor MM2