Crab-Stuffed Cherry Tomatoes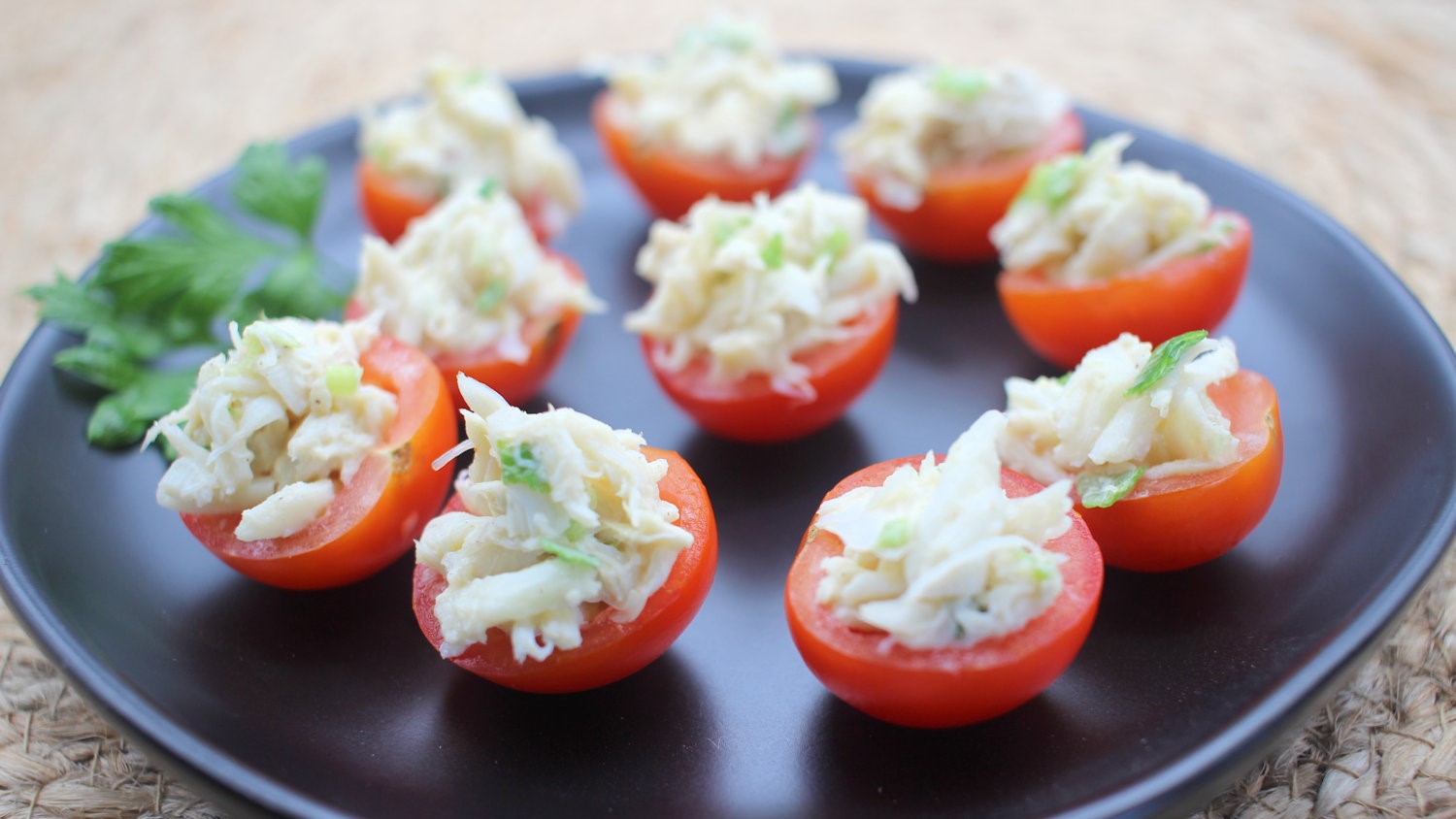 Recipe
1 cup backfin or lump crabmeat
1 pound cherry tomatoes
¼ cup mayonnaise
2 tablespoons green onion, finely chopped, including tops
1 teaspoon fresh lemon juice
¼ teaspoon salt
¼ teaspoon white pepper, freshly ground
½ teaspoon Tabasco sauce
fresh parsley springs
Remove any shell or cartilage from crabmeat.
Wash, dry and hollow tomatoes. Invert and drain on paper towels. In a medium bowl, mix mayonnaise, onion and lemon juice. Add salt, pepper and Tabasco and stir. Gently fold in crabmeat. Stuff tomatoes. Chill thoroughly. Garnish serving dish with parsley sprigs.
Note: You can substitute chopped shrimp for the crabmeat.
Contributed by Joyce Taylor  From: Mariner's Menu: 30 Years of Fresh Seafood Ideas