Creamy Crab Dip with Fresh Dill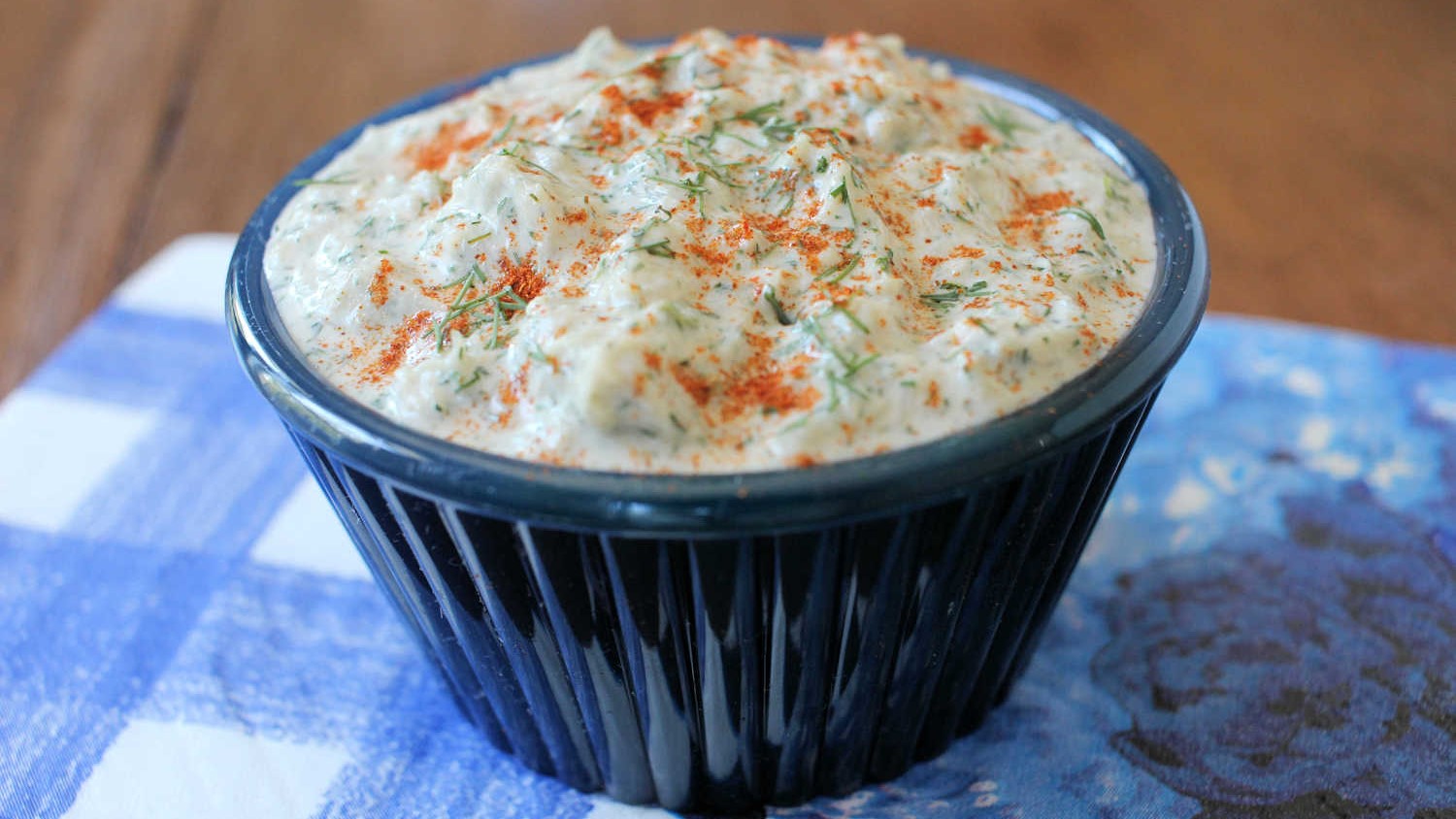 Recipe
1 pound backfin crabmeat
8 ounces cream cheese, softened
½ cup heavy cream
1 tablespoon fresh lime juice
3 tablespoons Worcestershire sauce
1 teaspoon garlic, pressed
¼ teaspoon Tabasco sauce
5 tablespoons fresh dill, chopped
½ teaspoon salt
½ teaspoon white pepper, freshly ground
paprika
Remove any shell or cartilage from crabmeat. In a medium bowl, blend cream cheese and cream. Add lime juice, Worcestershire, garlic, Tabasco, dill, salt and pepper. Gently fold in crabmeat, being careful not to break the meat apart.
Chill thoroughly. Place in a serving bowl and sprinkle lightly with paprika. Serve with assorted vegetables.
Contributed by Joyce Taylor MM2
DID YOU KNOW?

Blue crabs are omnivores, eating a variety of organisms including shrimp, fish, eelgrass to carrion and other crabs!  Learn more about blue crabs in Coastwatch.