Easy Baked Soft-Shell Crabs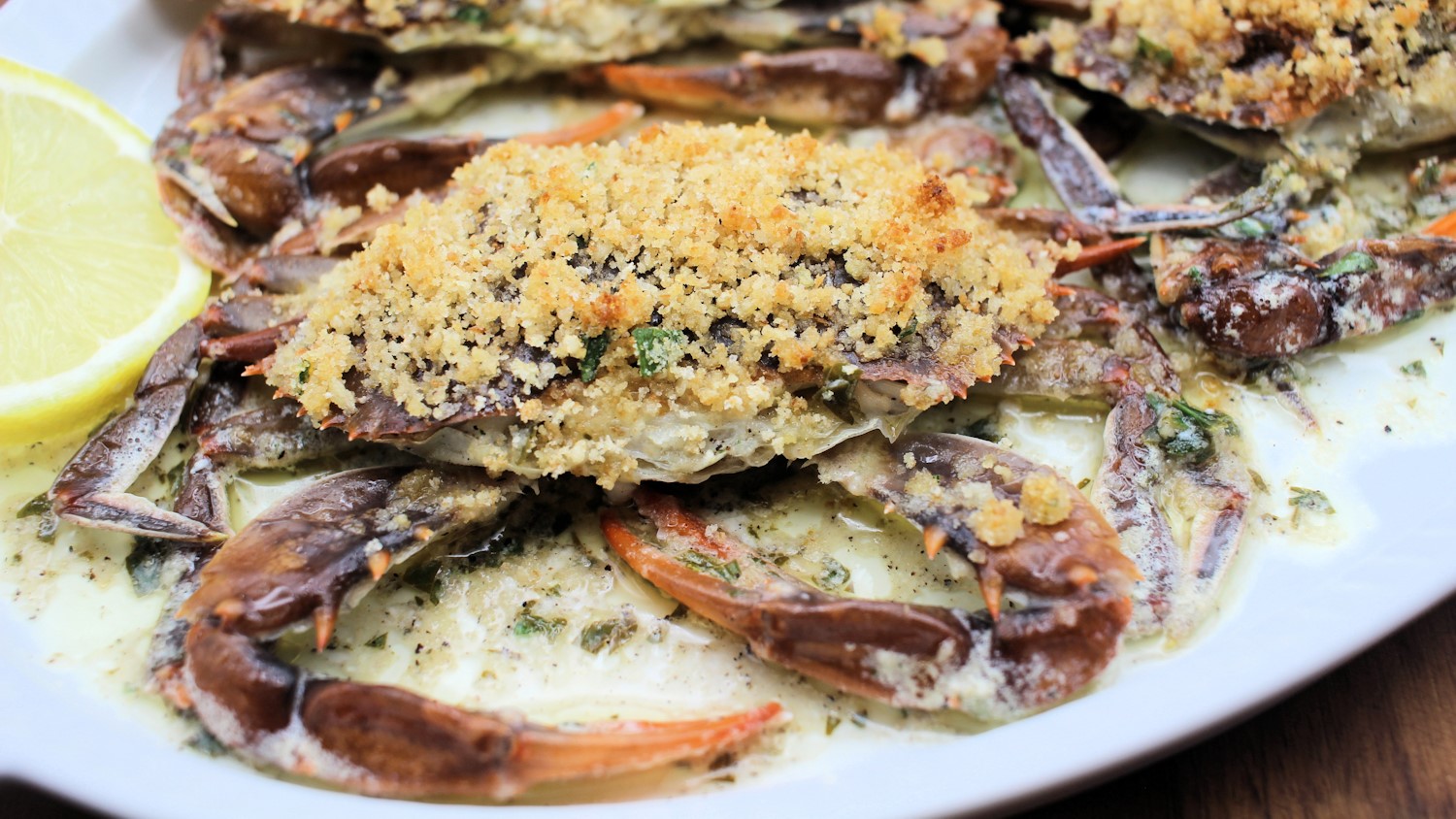 Recipe
8 soft-shell crabs, cleaned
1 cup butter
3 tablespoons dry white wine
2 tablespoons fresh parsley, chopped
1 tablespoon fresh lemon juice
¼ teaspoon salt
½ teaspoon black pepper, freshly ground
¾ cup dry bread crumbs
Preheat the oven to 400° F.
Melt butter in a large baking dish. Add wine, parsley, lemon juice, salt and pepper. Mix well. Reserve 3 tablespoons.
Place crabs in a dish and turn to coat both sides. Mix reserved sauce with bread crumbs and sprinkle over crabs. Bake at 400° F for about 8-10 minutes or until done.
Contributed by Joyce Taylor MM2