Flounder Fillets with Black Butter Sauce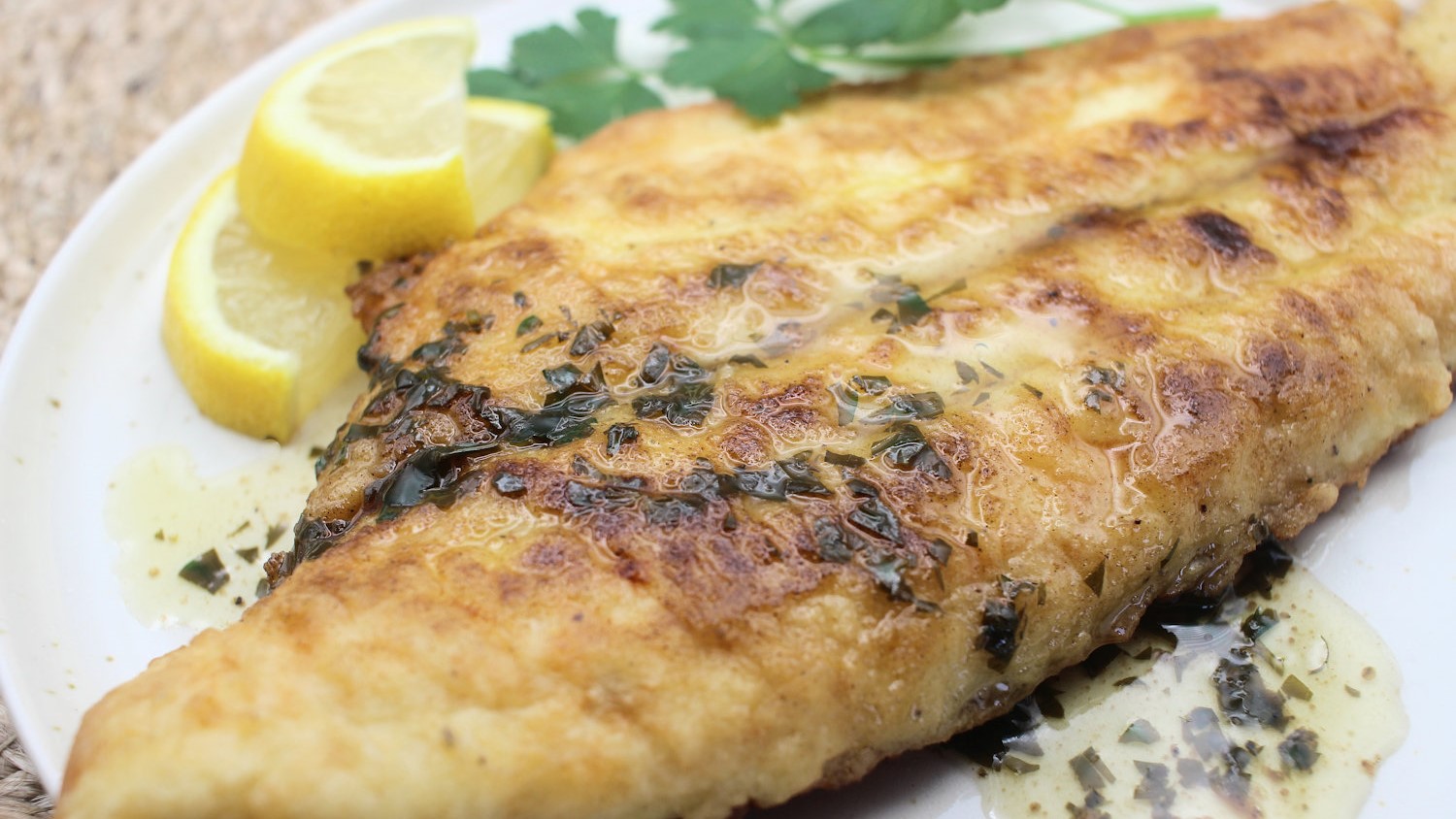 Recipe
6 small, flounder fillets, skinless
1 egg, beaten
¼ teaspoon salt
⅛ teaspoon black pepper, freshly ground
¾ cup flour
oil for frying
Prepare Black Butter Sauce and keep warm.
In a medium bowl, combine egg, salt and pepper. Dip fillets in egg mixture, then roll in flour. Heat oil in a large skillet over medium heat. Fry fillets until golden brown on one side. Turn and repeat. Drain on paper towels. Serve with Black Butter Sauce.
Black Butter Sauce
½ cup butter
2 tablespoons fresh parsley, chopped
2 tablespoons fresh lemon juice
⅛ teaspoon salt
⅛ teaspoon black pepper, freshly ground
Melt butter in a small saucepan over low heat. Remove from heat and let stand a few minutes. This allows the solids to settle to the bottom. Skim fat from the top and strain the clear yellow liquid into another saucepan. Heat over low heat until dark, golden brown. Add parsley, lemon juice, salt and pepper. Spoon hot sauce over fish.
Contributed by Joyce Taylor From: Mariner's Menu: 30 Years of Fresh Seafood Ideas
DID YOU KNOW?

Flounder species are able to change their colors to match their sandy bottom background.  Summer flounder are still distinguishable from other NC recreational flounder species (southern and gulf) by the "X" pattern of spots of the dorsal side.