Grilled Shrimp in the Shell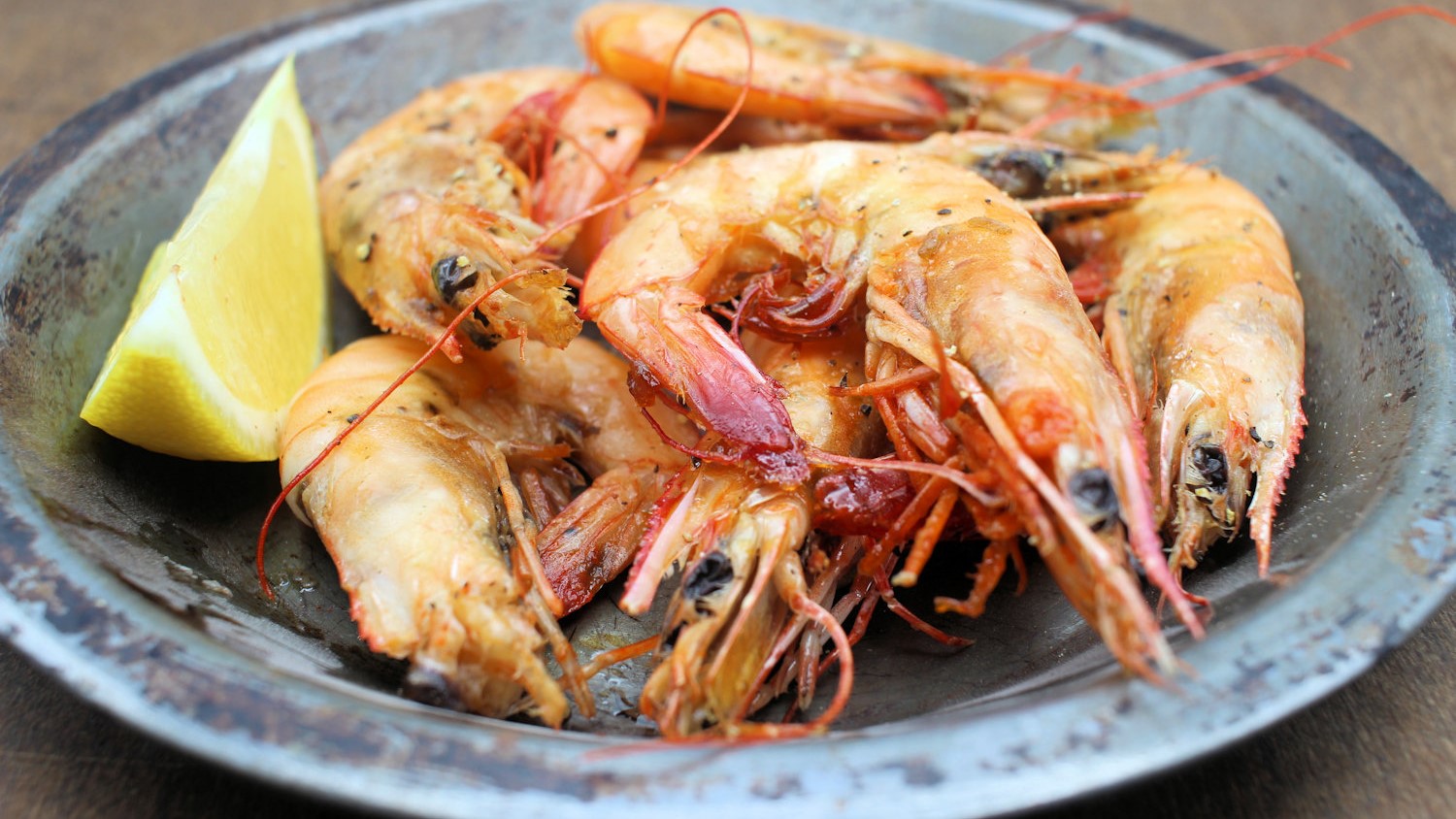 Recipe
2 pounds fresh jumbo shrimp, head and shell on
garlic salt
black pepper, freshly ground
¼ cup olive oil
1 stick butter, melted
lemon wedges
Heat grill to medium-high.
Rinse shrimp under cold water and pat dry.
In a shallow pan, add shrimp and season with salt and pepper. Add oil and toss well. Remove shrimp from pan, draining excess oil and place on grill. Cook for about 3 minutes. Turn shrimp and repeat, cooking until done. Serve with melted butter, and lemon wedges.
Contributed by Vanda Lewis
DID YOU KNOW?

You can use a cast net for recreational purposes to catch shrimp and it may be used all year round in NC!