Mediterranean Roasted Tuna with Fresh Herbs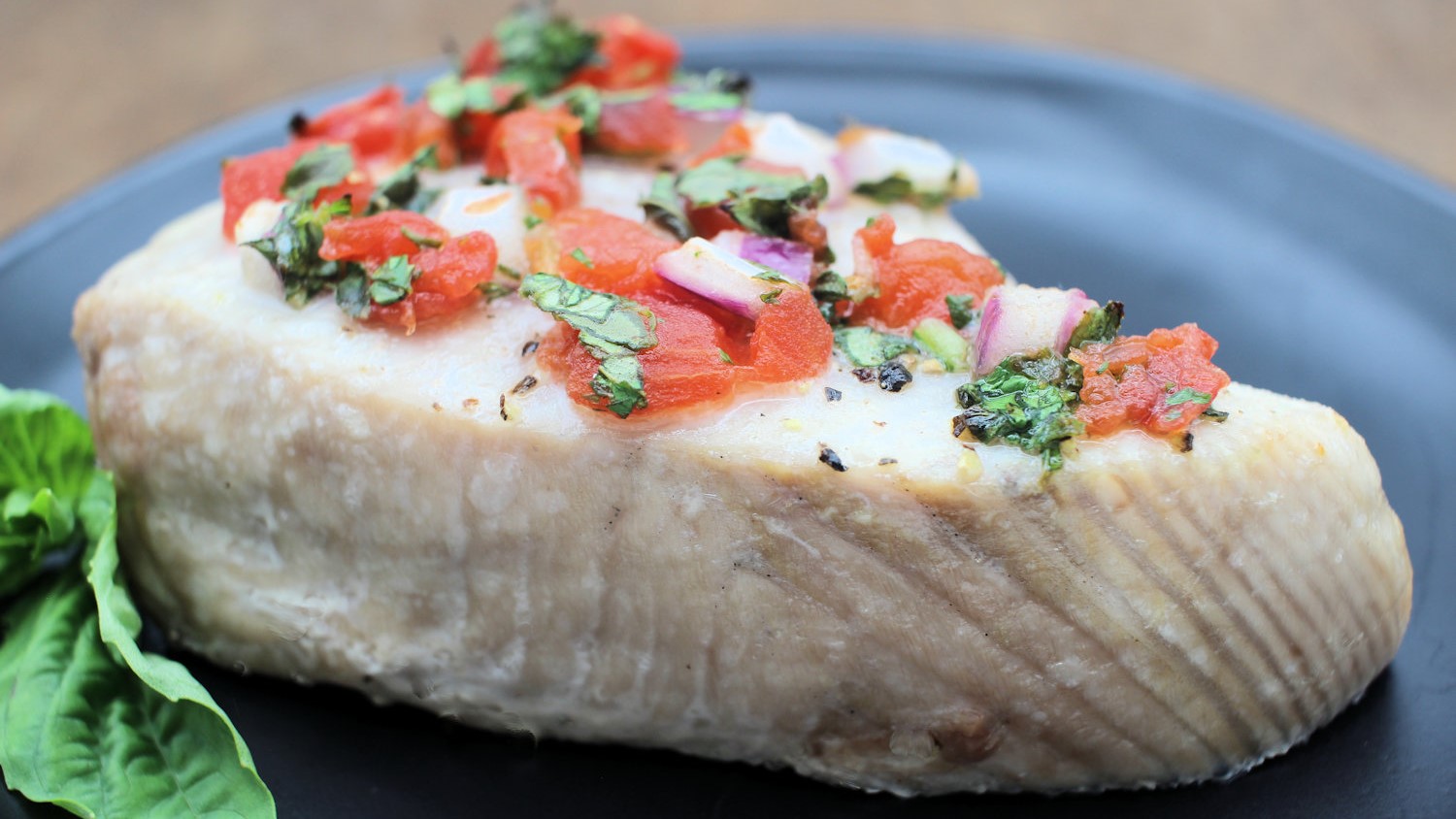 Recipe
1 ½ pounds tuna fillet, cut into 4 serving-size pieces
1 cup chopped can petite tomatoes, drained
¼ cup red onion, chopped
½ teaspoon garlic, chopped
1 tablespoon fresh cilantro, chopped
3 tablespoons fresh basil, chopped
1 tablespoon fresh oregano, chopped
¼ teaspoon salt
¼ teaspoon black pepper, freshly ground
1 ½ tablespoons butter, melted
salt
black pepper, freshly ground
Heat oven to 450° F.
In a small bowl, combine tomatoes, onion, garlic, cilantro, basil, oregano, salt and pepper.
Place tuna in a lightly greased baking dish. Brush with butter. Lightly salt and pepper. Spoon tomato mixture over top. Bake for about 15 minutes or until done.
Determine cooking time based upon the thickness of fish—10 minutes per inch of thickness. This recipe will take longer because it is topped with sauce.
Contributed by Joyce Taylor MM2
DID YOU KNOW?

Many tuna species are highly migratory and feed near the top of the food chain. They often feed on cephalopods (octopuses and squids), mollusks, and other fish species.