Oysters Casino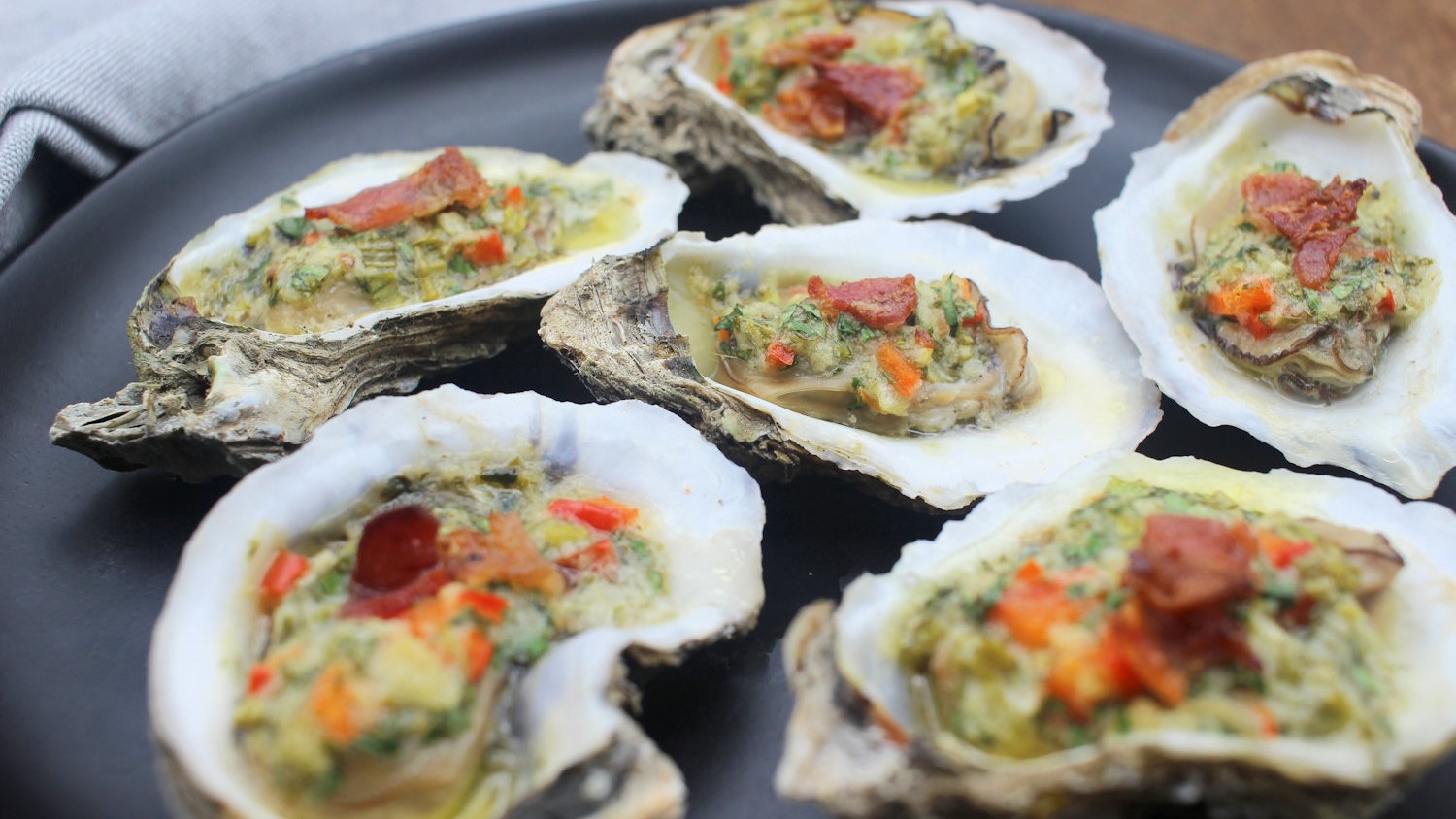 Recipe
Many shellfish can be cooked and served in their shells. Oysters, small clams and mussels require only that you scrub the shells well under cold, running water before cooking.
24 oysters in shell
6 bacon slices
6 tablespoons butter, softened
1/2 cup green onion, finely chopped
2 tablespoons sweet red pepper, finely chopped
1/3 cup fresh parsley, finely chopped
2 tablespoons fresh bread crumbs
2 tablespoons fresh lemon juice
1/4 teaspoon salt
1/4 teaspoon black pepper, freshly ground
rock salt
Before shucking, scrub oysters thoroughly with a stiff brush under cold, running water. Open oysters. Leave oysters in deep lower shells. Discard top shells.
Cut each bacon slice into 4 parts. Cook over medium heat until almost done. Drain on paper towels. In small bowl, blend together butter, green onion, red pepper, parsley, crumbs, lemon juice, salt and black pepper.
Place a deep layer of rock salt in baking dish. Place the oysters in their shells on the rock salt, using it to level and stabilize the shells. Spoon butter mixture over the oysters and top each with bacon. Bake at 450° F until oysters are done and bacon is brown, about 8 to 10 minutes.
Contributed by Joyce Taylor From: Mariner's Menu: 30 Years of Fresh Seafood Ideas