Mariner's Menu
Pan-Fried Snapper with Garlic Butter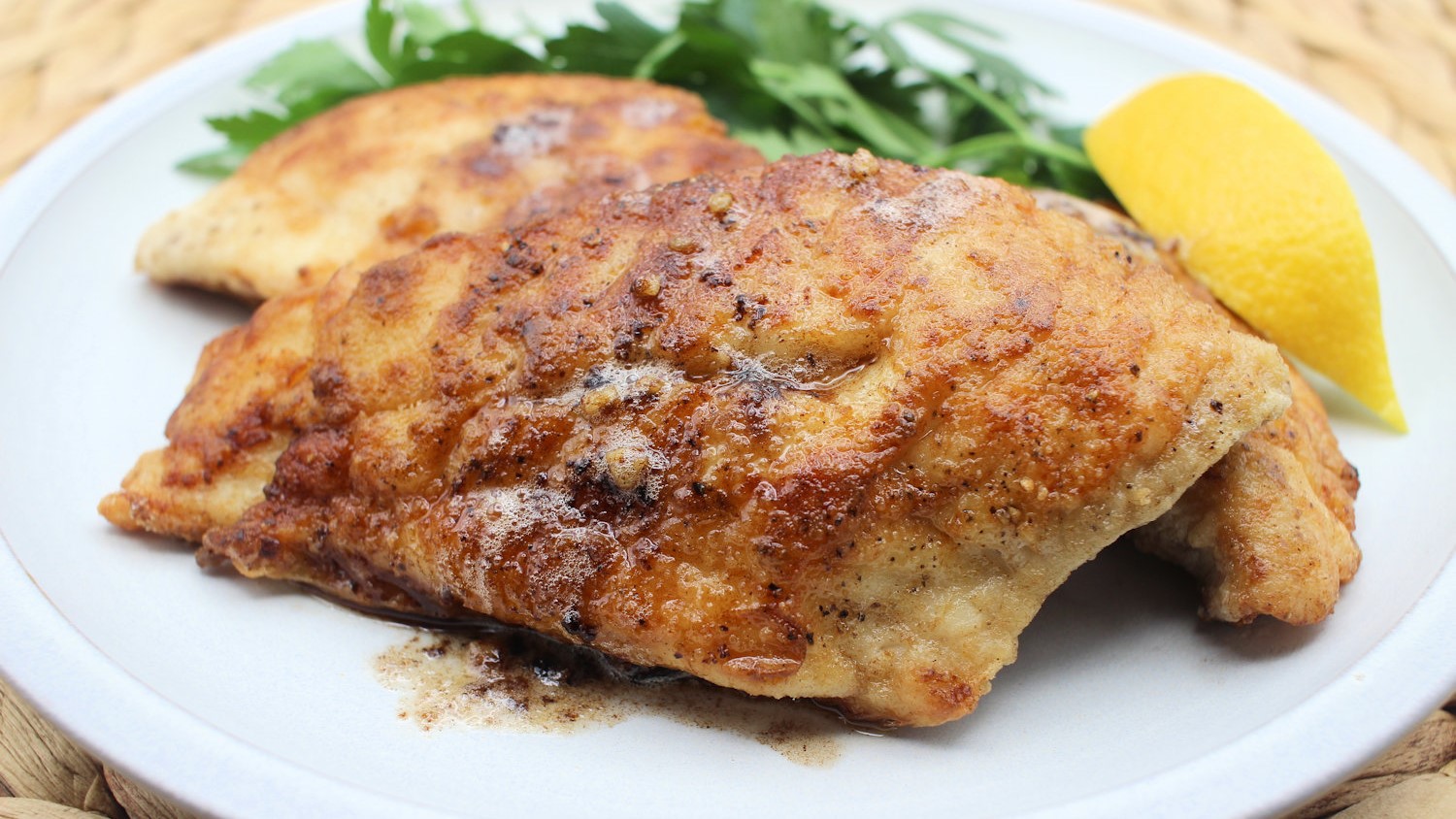 Recipe
1 ½ pounds snapper fillets (or other white fish), cut into serving-size pieces
¼ cup milk
Salt
black pepper, freshly ground
flour
3 tablespoons vegetable oil
6 tablespoons butter
4 teaspoons garlic, pressed
1 tablespoon fresh lemon juice
Place milk in a shallow dish. Dip fish in milk and drain off excess. Lightly salt and pepper, then dredge lightly in flour.
Heat oil over medium-high heat. Add 3 tablespoons of butter and heat to 375° F. Cook fish until golden brown about 3 to 4 minutes. Turn and repeat. Remove to warm platter.
Wipe pan clean with paper towel. Melt remaining 3 tablespoons of butter, shaking pan until butter foams and turns slightly brown. Stir in garlic and turn off heat. Sprinkle fish with lemon juice and drizzle garlic butter.
Contributed by Joyce Taylor From: Mariner's Menu: 30 Years of Fresh Seafood Ideas
DID YOU KNOW?

A descending device is now required on vessel fishing for snapper.  This protects the undersized snapper from barotrauma when returned to the water.