Pecan-Encrusted Grouper with Fresh Cilantro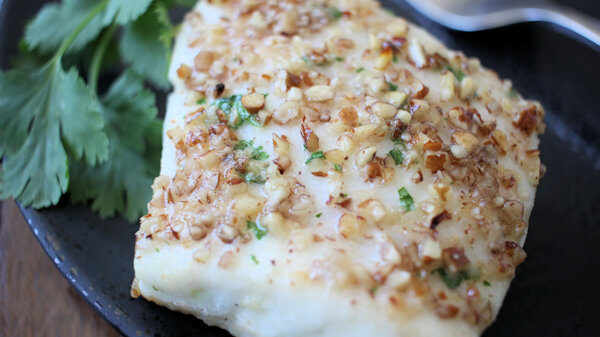 Recipe
1 ½ pounds grouper fillet
3 tablespoons butter, melted
½ teaspoon salt
¼ teaspoon white pepper, freshly ground
½ teaspoon garlic, minced
⅓ cup fresh cilantro, finely chopped
½ cup pecans, finely chopped
Preheat the oven to 425° F.
In a small bowl, combine butter, salt, pepper, garlic and cilantro. Brush over fish.
Sprinkle pecans over fish, pressing lightly.
Place in a lightly greased baking dish and bake at 425° F until fish flakes easily with a fork, about 10 to 15 minutes.
Contributed by Joyce Taylor MM2