Tangy Crab Dip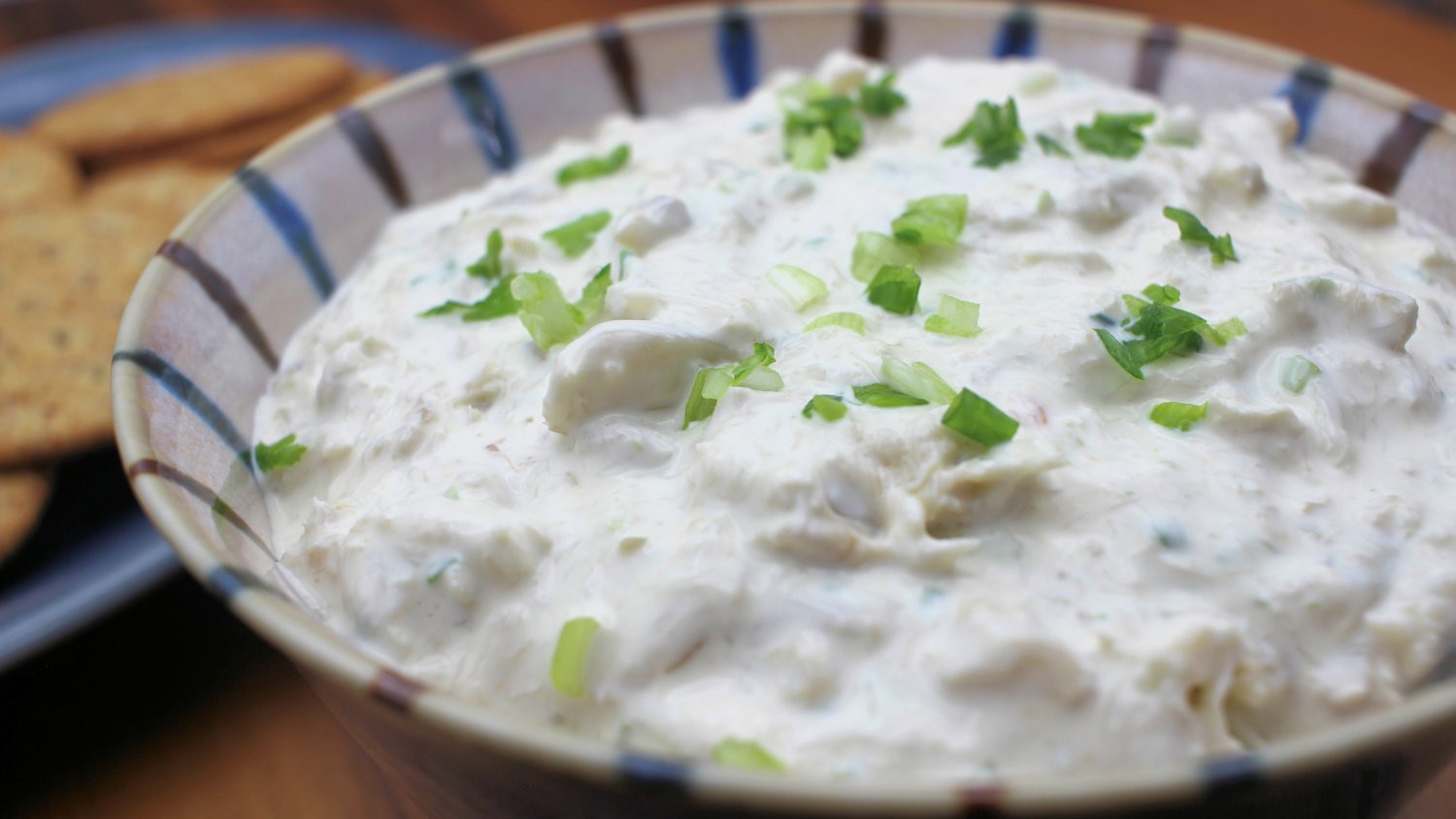 Recipe
1 pound backfin crabmeat
8 ounces cream cheese, softened
½ cup sour cream
½ cup mayonnaise
1 tablespoon fresh lemon juice
½ teaspoon Tabasco sauce
4 tablespoons green onion, minced, including tops
½ teaspoon garlic, pressed
2 teaspoons horseradish
Remove any shell or cartilage from the crabmeat. Combine cream cheese, sour cream and mayonnaise in a medium bowl. Add lemon juice, Tabasco, onion, garlic and horseradish. Gently fold in crabmeat. Chill thoroughly. Serve with chips or assorted crackers.
Contributed by Joyce Taylor  From: Mariner's Menu: 30 Years of Fresh Seafood Ideas
DID YOU KNOW?

You can tell the difference of male and female blue crabs not only by the underside of the abdomen, but also by the claw color. Female blue crabs often have bright red-tipped claws while males tend to have blue claws.