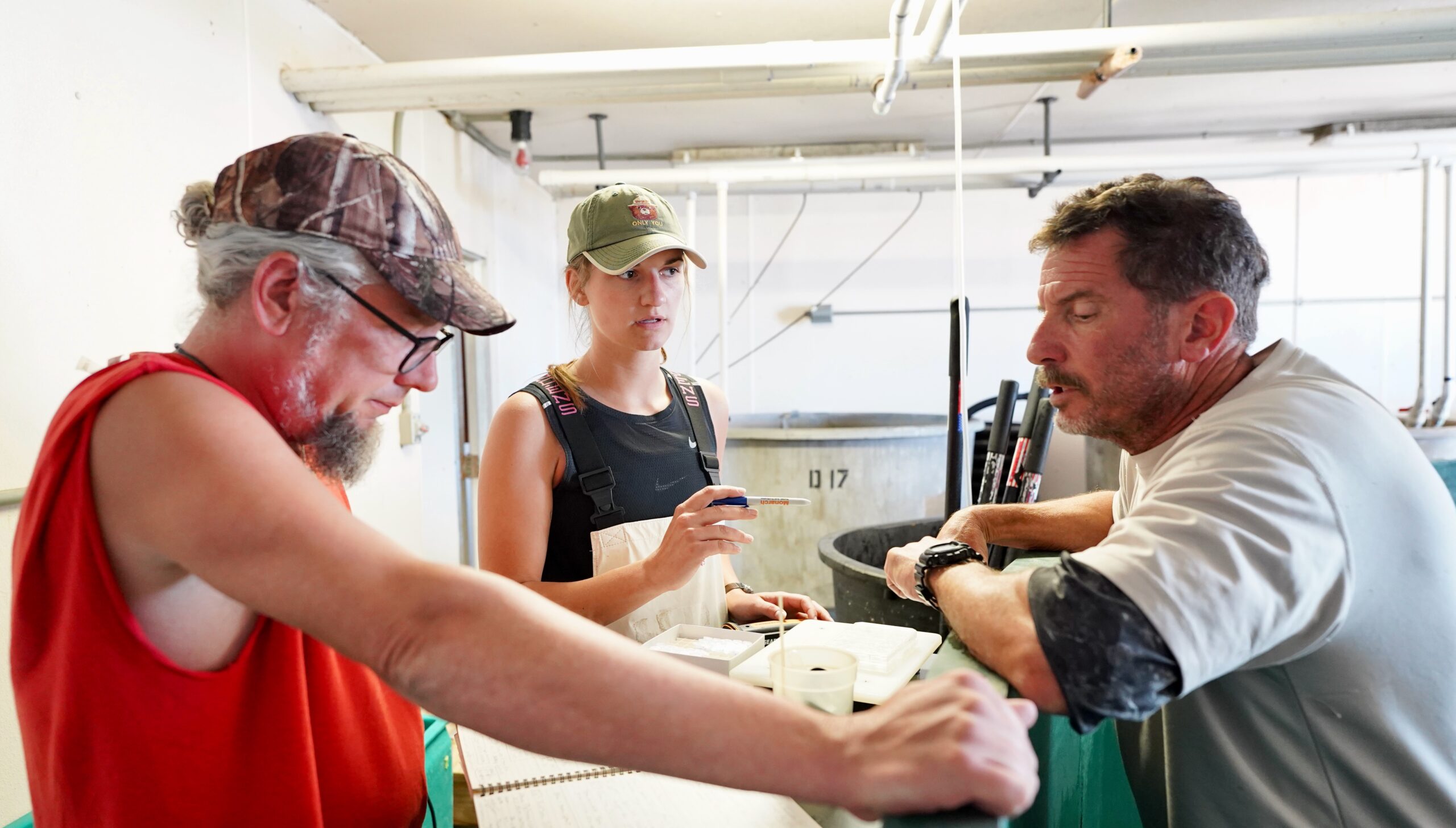 We aim to establish a Sea Grant hub for striped bass aquaculture (StriperHub) that will overcome barriers to industry development and expansion through the demonstration and promotion of commercial-level culture, economics, and marketing of striped bass in the U.S. StriperHub is guided by a diverse community of interdisciplinary stakeholders coordinated by North Carolina Sea Grant.
The initial StriperHub proposal included the following objectives:
1) Establish a Sea Grant Aquaculture Hub: A nexus to commercialize striped bass as a major aquaculture industry (The Sea Grant StriperHub);
2) Demonstrate seed stock production, distribution, growout, and production economics of domestic striped bass aquaculture;
3) Develop marketing strategies, market economics, permitting clarity, and business models for domestic striped bass aquaculture;
4) Establish communication, outreach, extension, and training to support domestic striped bass aquaculture development.
What is striped bass?