What is a "100-year flood?" Why does it matter? We make a bet to help you better understand this flood-risk terminology.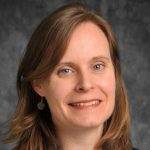 North Carolina Sea Grant Executive Director Susan White invites readers to share coastal priorities and challenges — and help to develop solutions.
Kathleen Onorevole talks with research partners studying the effectiveness of wetland restoration in Jacksonville.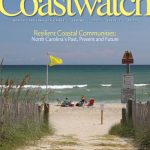 Resilient Coastal Communities:
North Carolina's Past, Present and Future
Read more stories from our latest issue.