Oysters for the Holidays: Celebrating NC Seafood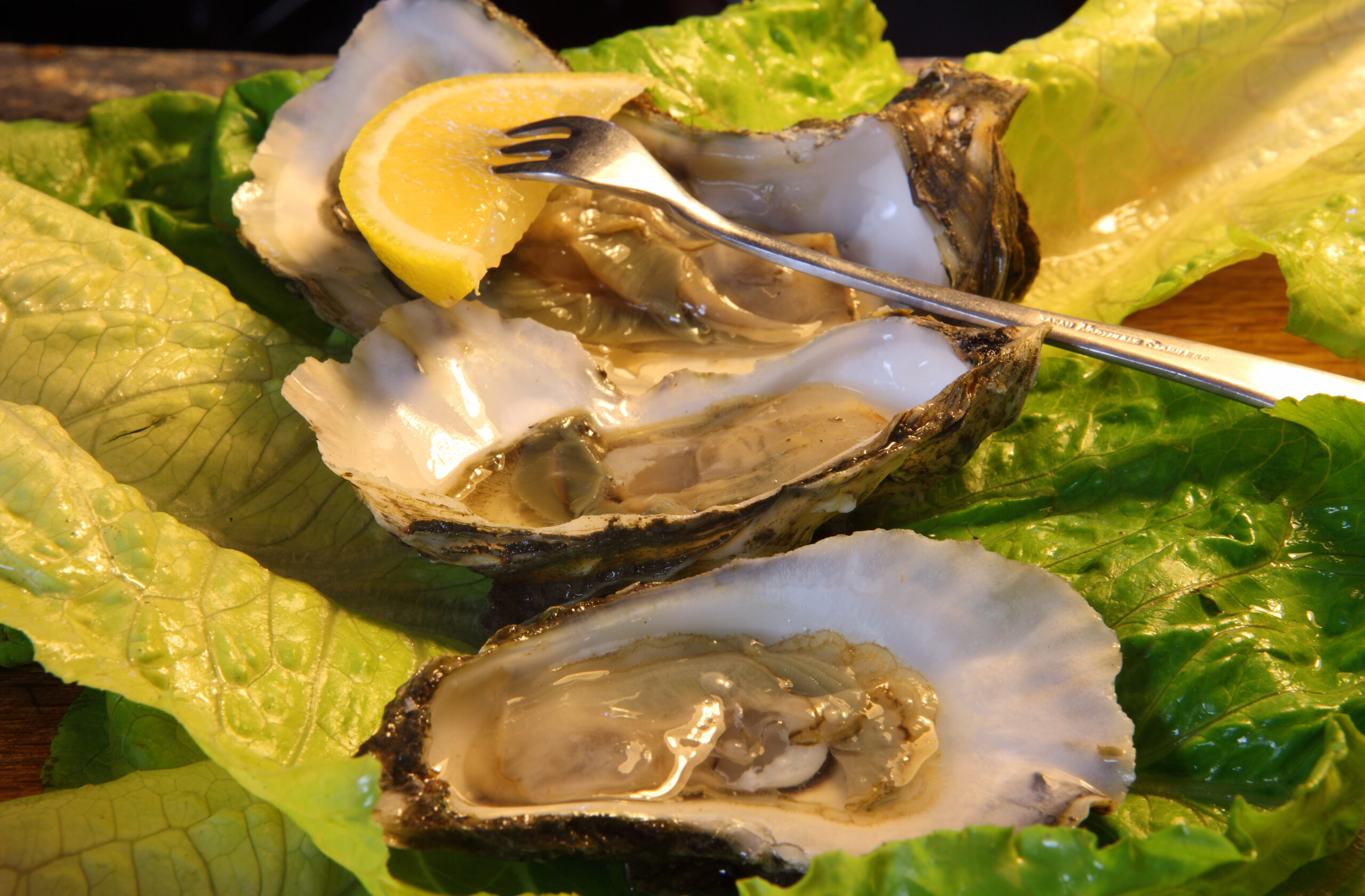 For Immediate Release 
Shared in collaboration with the NC Local Food Council.
Contacts:
Angel Cruz, aecruz@ncsu.edu, NC Local Food Council
Barry Nash, barry_nash@ncsu.edu, NC Sea Grant
Tradition is on many minds in 2020 as families plan smaller gatherings but still seek to develop memories to cherish for a lifetime. This holiday season, the North Carolina Local Food Council invites you to share in a coastal Carolina tradition: fresh oysters harvested or grown in state waters.
"New and old food traditions are key threads in the fabric of our lives," notes Barry Nash, who leads the council's volunteer board. Nash is North Carolina Sea Grant's seafood specialist.
For Eastern NC families, oysters are a staple over the holidays. For some, oyster stew is a Sunday evening, or even Christmas Eve, ritual. Oyster dressing is almost ubiquitous on the holiday tables. Families crowd around steamed oysters to shuck their way to the savory goodness, and have friendly debates about adding saltines, or horseradish and cocktail sauces.
The council  invites you to make oysters part of your local food holiday tradition, as they are abundant in the winter months.
And you will get a bonus lesson in geography. Our state's waters impart distinct flavors that reflect their diversity — saltier oysters are harvested near ocean inlets, and less salty ones are harvested closer to rivers. Some experts have even claimed North Carolina is the "Napa Valley for Oysters" because of the variety.
Oysters can have complex flavor profiles. They might first taste salty, then sweet, and end with a floral or fruity finish. That makes oysters excellent for eating steamed, broiled, char-grilled, fried, baked, in stews or on the half-shell.
Where to find NC oysters
To locate local oysters, ask for them at your food retailer, local seafood market, or restaurant. By buying local, you are supporting North Carolina oyster growers and harvesters, and boosting local economies.
Or check out the Got to Be NC website (https://gottobenc.com/find-local/product/) for specific contacts.
The new North Carolina Oyster Trail (ncoystertrail.org) includes growers, seafood markets, restaurants and processors, along with community business and organizations that celebrate oysters.
If you haven't downloaded the VisitNCFarms app (https://visitncfarmstoday.com/), take a moment to do so. Not only will you find oyster producers, seafood markets and restaurants, but you'll have access to a spectrum of local foods from across the entire state.
Members of the North Carolina Local Food Council are #thankful4oysters and for all who cultivate and harvest North Carolina's finest seafood every day. Visit the council's website (http://www.nclocalfoodcouncil.org/oysters/) for links to great recipes from North Carolina Sea Grant for you to use NC oysters to create your own holiday food traditions.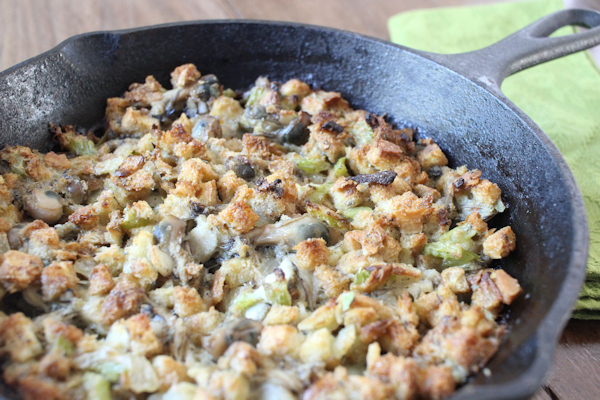 Try the Mariner's Menu Recipe for Classic Oyster Dressing
2 cups oysters, drained, liquid reserved
6 cups French bread, cut into small cubes
4 tablespoons butter
1 cup celery, chopped
1 cup onion, chopped
1 teaspoon poultry seasoning
1 teaspoon dried thyme leaves
½ teaspoon salt
½ teaspoon black pepper, freshly ground
1 egg, beaten
Toast bread until golden brown. Meanwhile, melt butter in small saucepan. Lightly sauté celery and onion. Add poultry seasoning, thyme, salt and pepper.
Place 4 cups of bread in large bowl. Crumble remaining 2 cups of bread and place in bowl. Combine with vegetable-seasoning mix.
Add oysters and egg and toss lightly.
Add reserved oyster liquid until stuffing is moist, but not packed.
Place in greased baking pan and bake, uncovered, at 375° F until done and crusty outside, about 30-40 minutes.
Contributed by Joyce Taylor
##
Note to editors: To request images of NC oysters or more recipes, contact:  kmosher@ncsu.edu
lead photo courtesy of Visit.NC.com