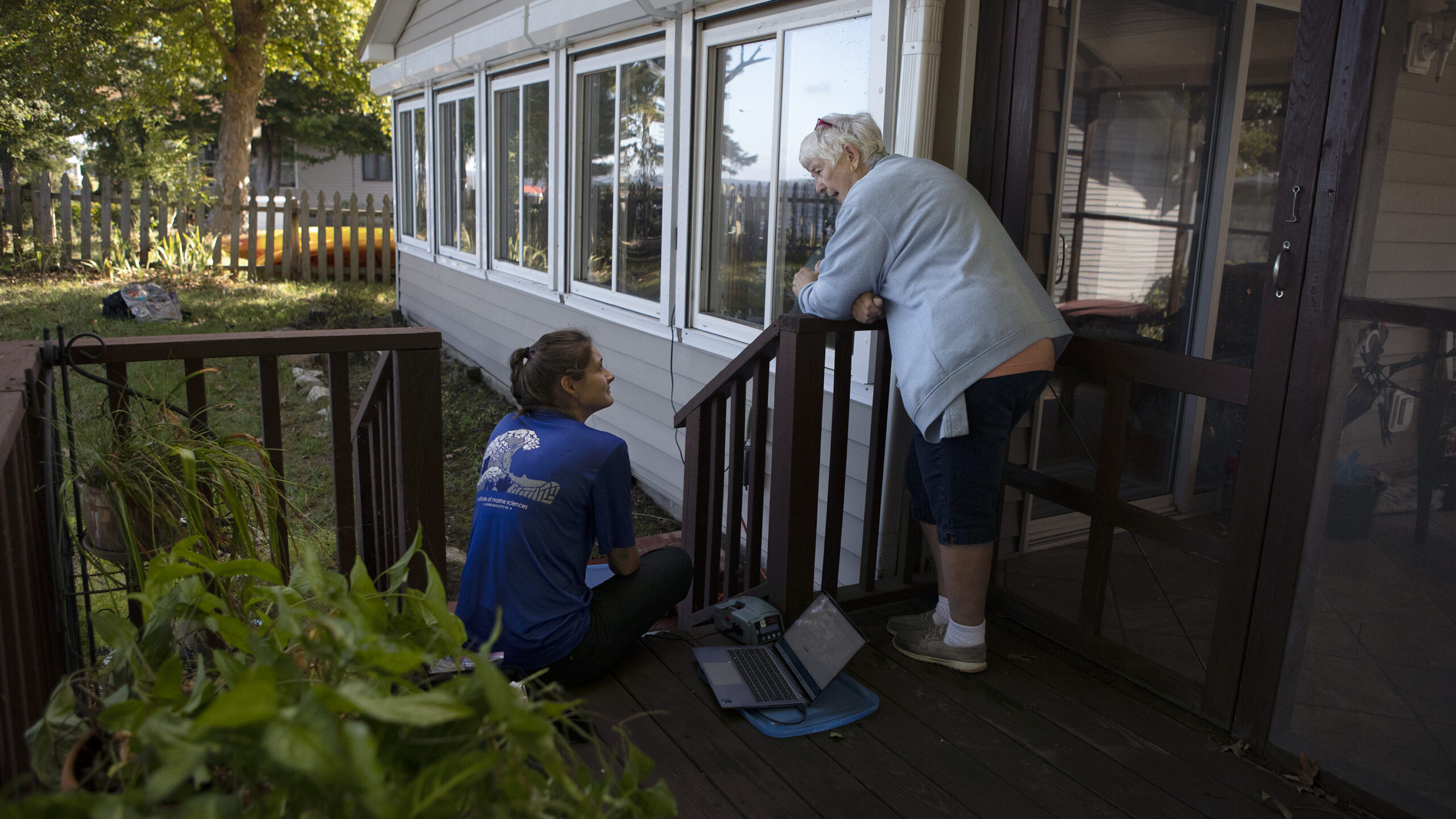 Enhancing Environmental Literacy and Educational Opportunities
K-12 teachers count on North Carolina Sea Grant to provide relevant lesson plans and instruction that meet state or national science standards.
When the COVID-19 pandemic hit, many K-12 teachers were scrambling to convert their lesson plans for virtual classroom settings, and we had ready-made solutions immediately available.
Education and Outreach
Our Lessons in Mariculture offers practical career education and science for in-person and online learning.
Coastwatch Classroom provides teachers with online content that compliments stories from our popular magazine.
Researchers created a virtual-friendly water quality curriculum and held workshops to share with high school teachers from over 30 N.C. counties. The lessons collectively reached 3,300 students in 2021.
Hundreds of students across the state took information they learned about the impacts of marine debris to their communities, drawing praise for presentations and effective online videos — and demonstrating the power of students sharing science-based lessons with adults.
Thanks to a collaboration with PBS NC, the NC Division of Water Resources, and other partners, thousands of teachers and students have accessed our award-winning online Watershed Wisdom lessons.
North Carolina Sea Grant  also partnered to develop a guide on marine debris for classroom and informal educators of students in grades 5 through 8.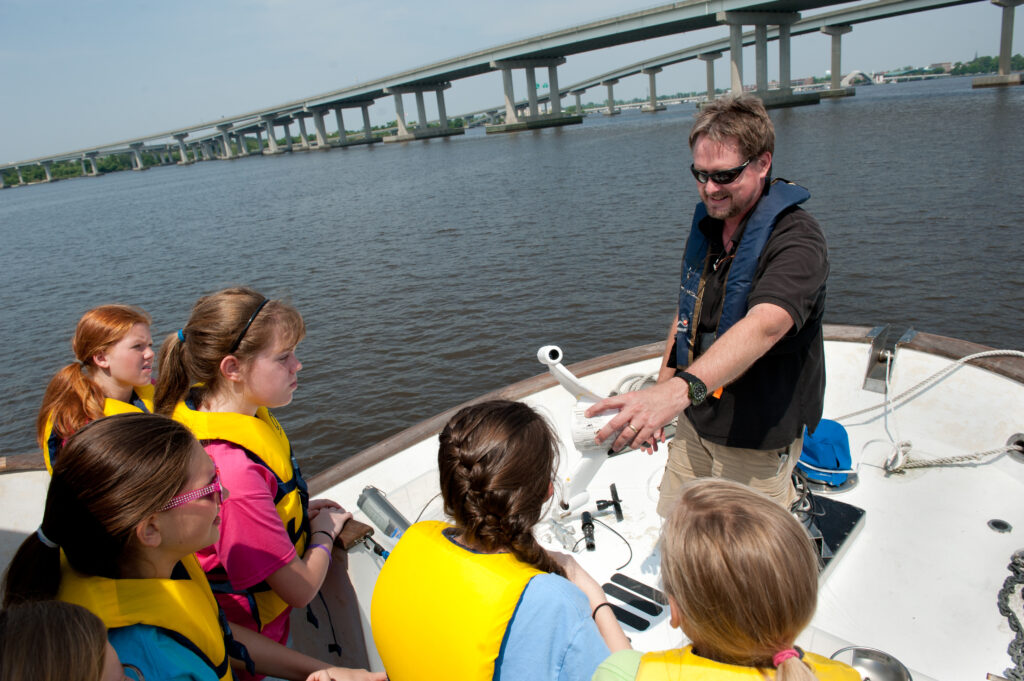 Our online resources complement a long line of publications for learners of all different ages:
For over four decades, North Carolina Sea Grant has published Coastwatch, the program's flagship print and digital magazine. This award-winning quarterly presents reader-friendly science and news articles, along with captivating photography, offering new insights on coastal communities, our emerging blue economy, the amazing plant and animal life in our ecosystems, and much more.
North Carolina's Amazing Coast: Natural Wonders from Alligators to Zoeas includes entries on the red wolf, margined sea star, blanket flower, and maritime forest, as well as a wide variety of other species.
Seashells of North Carolina is a colorful reference guide that includes 261 shells found on our state's coast.
Mariner's Menu: 30 Years of Fresh Seafood Ideas remains the comprehensive guidebook for cooks who want to know more than just how to bake or fry fish. This 300-page resource contains more than 100 original seafood recipes developed by the dedicated testers and tasters of the NC State Seafood Lab kitchen. North Carolina Sea Grant also provides many free recipes online at MarinersMenu.org.
Seacoast Plants of the Carolinas: A New Guide for Plant Identification and Use in the Coastal Landscape is an authoritative, rich, new reference book on plant life in the coastal zone of the Carolinas for nature lovers, gardeners, landscapers, students, and community leaders.
A Guide to Ocean Dune Plants Common to North Carolina describes and explains dune species in North Carolina, as well as planning and best-management practices along developed shorelines.