Register Now for NC Coastal Conference Nov. 19-20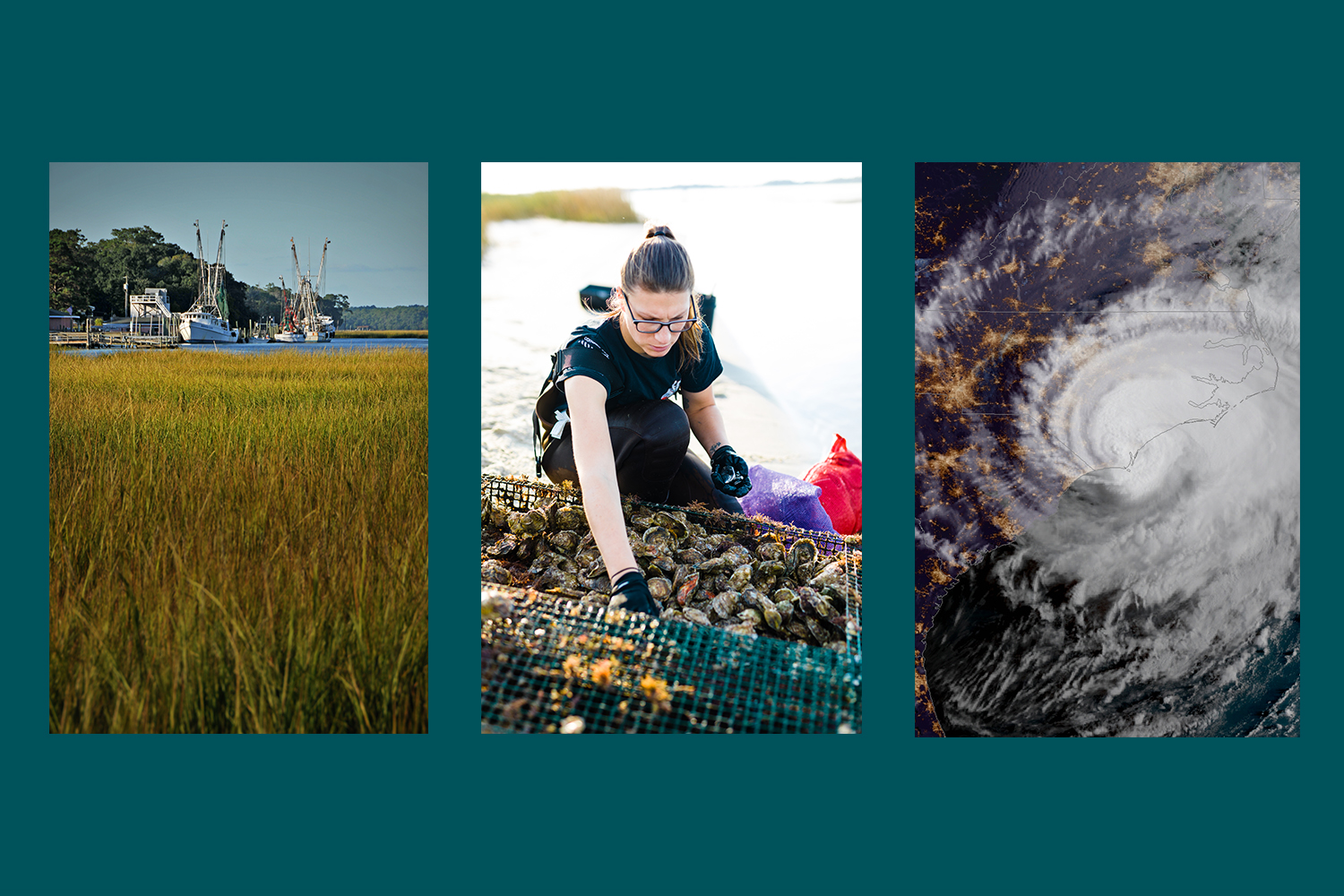 FOR IMMEDIATE RELEASE
Contact: Katie Mosher, 919-515-9069, kmosher@ncsu.edu
Resilient communities are among the agenda topics for the 2019 North Carolina Coastal Conference. Hosted by North Carolina Sea Grant, the event will be Nov. 19 and 20 at the Hotel Ballast in downtown Wilmington.
Panels, posters and a new option of lightning talks will highlight a wide range of perspectives, including researchers and students; community, nonprofit and industry representatives; and collaborators from local, state and federal agencies.
A draft agenda is now available online. Go to ncseagrant.org and click on the conference image.
Opening and closing panels will look at varied aspects of resiliency, including adaptations for storms, as well as sustainable strategies for economies and ecosystems. Special sessions will be led by: the North Carolina Sentinel Site Cooperative; the Albemarle-Pamlico National Estuary Program; Carolina Wetlands; the Gullah-Geechee Nation; and collaborators working on Blue Economy topics.
Concurrent session topics include:
Adaptations to changing conditions
Community preparedness
Economic development
Education and learning perspectives
Estuarine ecosystems
Marsh interfaces
Species science and aquaculture
Post-storm assessments
Water resources
Registration includes one-day, two-day and student options. Early rates have been extended and now are available until Oct. 25. The deadline for conference rates at Hotel Ballast is Oct. 31. Details are available at https://ncseagrant.ncsu.edu/nc-coastal-conference-2/
Sponsor the Coastal Conference 
Help support Sea Grant's mission in addressing the state's urgent and long-term needs in ocean, coastal and watershed resources management by becoming a sponsor of the 2019 North Carolina Coastal Conference. Four levels of sponsorship are available, from Crystal at $500 to Emerald at $5,000. Find details here: ncseagrant.ncsu.edu/nc-coastal-conference-2/.
For more information, contact: Katie Mosher, communications director, at kmosher@ncsu.edu.