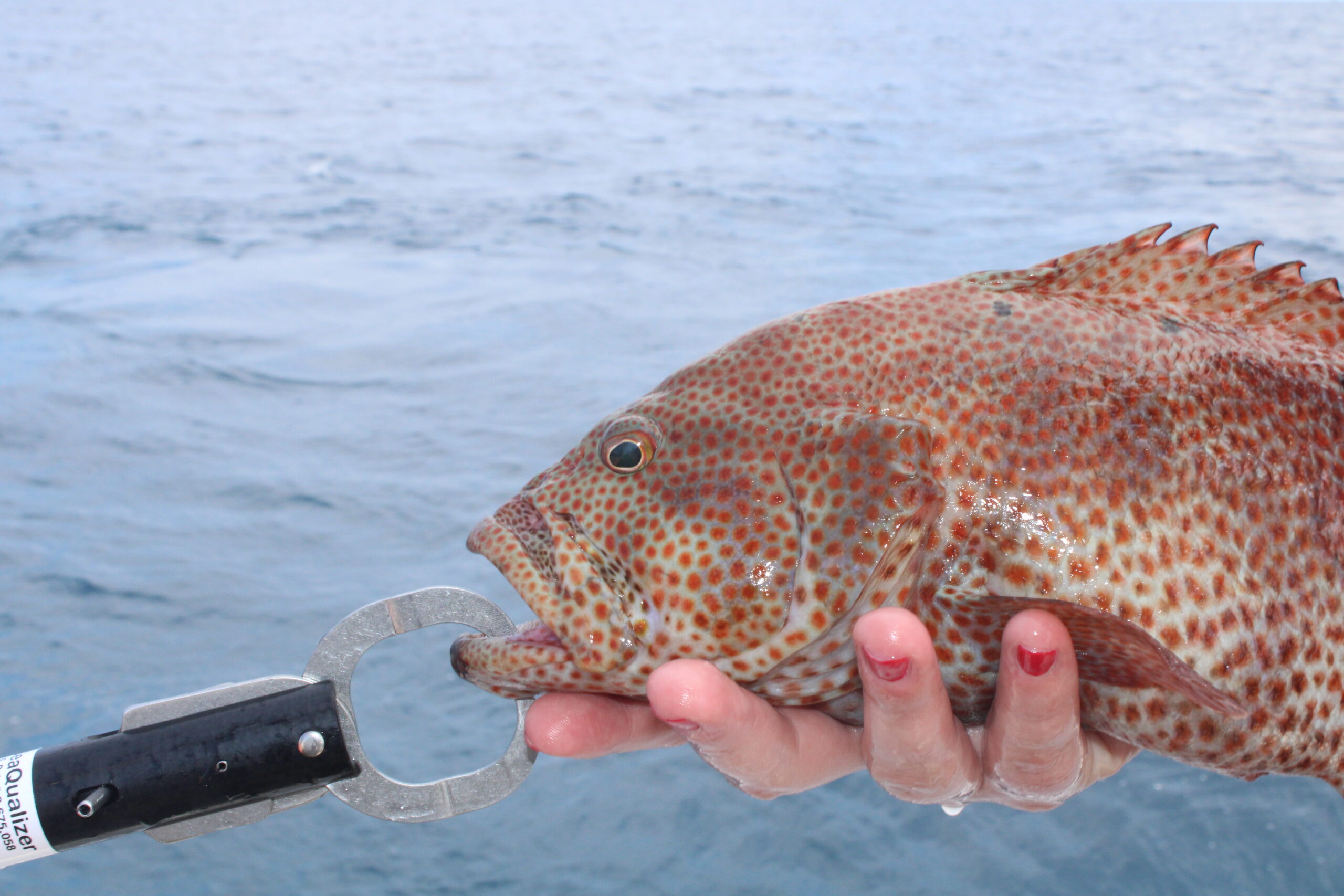 South Atlantic Reef Fish Extension Communication Fellowship
Open to
Anyone with a 4-year undergraduate degree
Topic
Reef fish management and science communication
The 2023 South Atlantic Reef Fish Extension/Communication Fellowship provides on-the-job education and training opportunities in reef fish extension and communication for an early-career professional in the southeast region.
For this fellowship, we define reef fish as those species that comprise the snapper-grouper complex under management of the South Atlantic Fishery Management Council.
Based in the Charleston area, the fellow will work under the advisement and supervision of Sea Grant fisheries extension specialists and SAFMC staff. This one-year opportunity offers a competitive stipend, work-related travel expense reimbursement, and an opportunity for engagement in extension programming and communication. The fellowship can be extended to two years or to the completion of the project (approximately August 2025) with suitable performance as determined by the supervisor and project team.
In particular, the fellow will work on projects that advance stakeholder understanding of reef fish issues and management, including advances in research as they relate to red snapper, greater amberjack, and other managed reef fish species.
We strongly encourage applications from graduates of Historically Black Colleges and Universities and Minority Serving Institutions and/or from traditionally underserved and underrepresented communities.
Minimum Qualifications
Applicants must have obtained at least a 4-year, undergraduate degree, from an accredited, public, or private institution of higher education in the United States at the time of application.
Applicants also must have outreach or communications experience, as well as an interest in marine fisheries and natural resource management.
In addition, applicants must be U.S. citizens and willing to live in or around Charleston, South Carolina. (100% virtual engagement is not feasible for this type of work.)
Additional/Preferred Qualifications
Undergraduate or advanced degree in fisheries, biology, communication, or a related field.
Experience as a science writer and communicator, with proficiency using a variety of traditional and/or web-based communication tools and techniques.
Public speaking experience.
Demonstrated understanding of current saltwater fisheries research and management issues in the Southeast United States.
How to Apply
Applicants must submit these materials via the North Carolina eSeaGrant web portal:
Resume (not to exceed two pages using 12-point font and 1-inch margins).
A career-goal statement that emphasizes the applicant's expectations for the fellowship experience as it relates to future career endeavors (1,000 words or less, 12-point font, 1-inch margins).
Names and contact information from two professional or academic references, including one reference that can attest to applicant's skills as a communicator.
Unofficial copies of all undergraduate and graduate student transcripts. Official copies may be requested of finalist(s).
Deadline
All application materials are due by Friday, March 10, 2023, at 5 p.m. Eastern.
More Information
Application Instructions and Additional Information
Contact Scott Baker at msbaker@ncsu.edu or 910-962-2492.