NC Sea Grant Funding Deadlines in Early 2020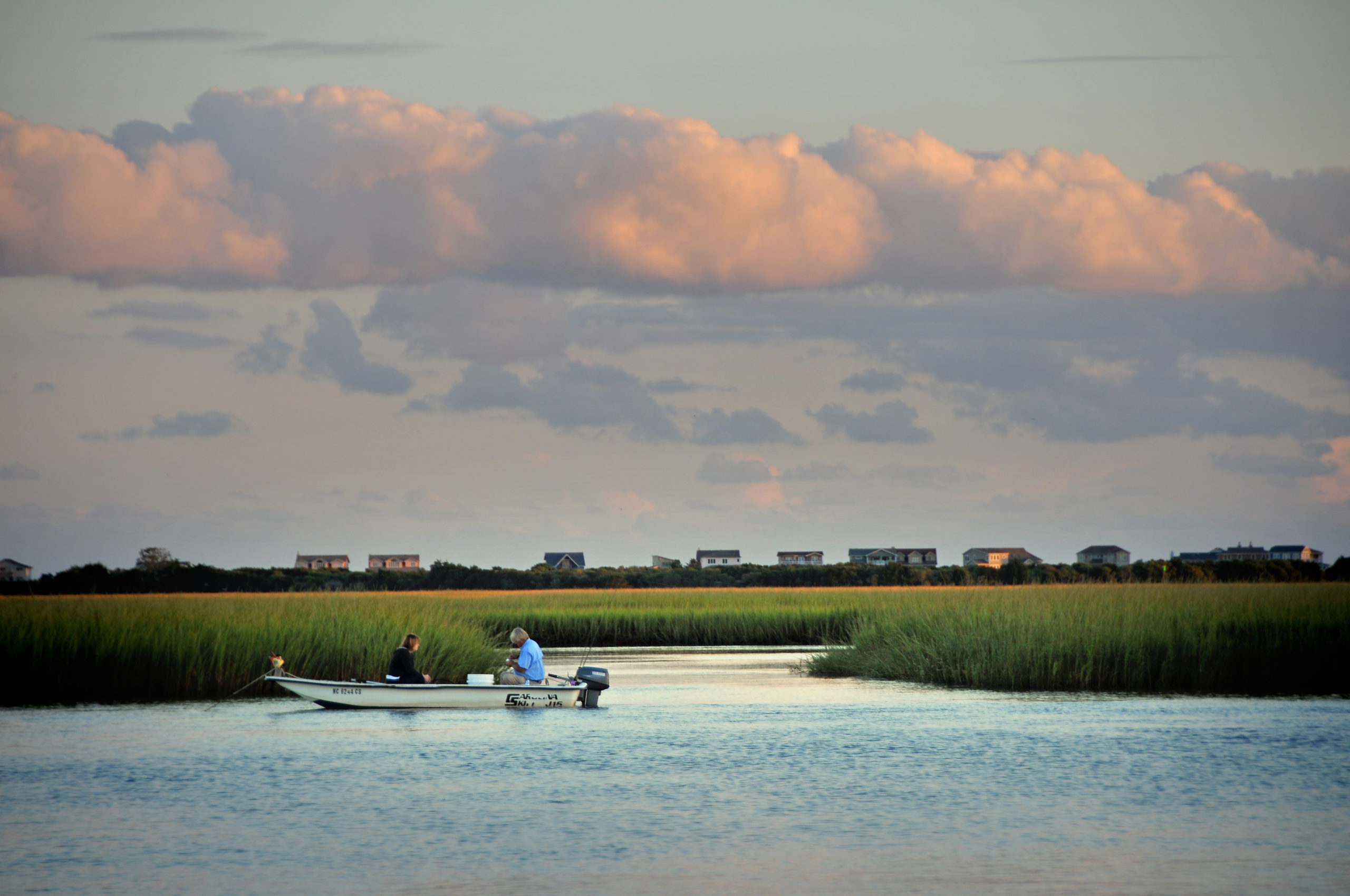 For Immediate Release
Contact: 
Katie Mosher, kmosher@ncsu.edu, 919-515-9069
John Fear, jmfear@ncsu.edu, 919-515-9104
As 2019 comes to an end, North Carolina Sea Grant has several calls for proposals and fellowship opportunities with deadlines in early 2020. Funding includes projects with varied scopes and objectives.
Support ranges from research initiatives under $10,000 to a larger-scale, statewide funding opportunity for research collaborations. Several national fellowships open for North Carolina graduate students provide professional development. Find out more below.
Community Collaborative Research Grants
North Carolina Sea Grant, the William R. Kenan Jr. Institute for Engineering, Technology and Sciences (KIETS), and the Water Resources Research Institute (WRRI) are seeking research proposals that bring communities and university researchers together to study high-priority environmental and economic issues in North Carolina.
This type of collaborative research — requiring the linkage of local knowledge expertise with the research community — has a proven track record in developing new tools and proposed solutions in resource management.
Funding is open for projects across the entire state that can be completed in one year. An estimated two to 10 awards will range between $5,000 and $25,000.
Proposals must be received by 4 p.m. on Jan. 20, 2020 via email to Debra Lynch, debra_lynch@ncsu.edu. Access the Request for proposals here.
NOAA Coastal Management/ Digital Coast Fellowship
The National Oceanic and Atmospheric Administration Coastal Management fellowship provides on-the-job education and training opportunities for postgraduate students in coastal resource management and policy. This two-year program matches successful applicants with state coastal zone programs and NOAA partners to work on selected projects.
Positions in the following programs are open this year: the California State Coastal Conservancy; coastal programs in Delaware, Guam, Maryland, Texas, and U.S. Virgin Islands; and with three Digital Coast partners, including the Association of State Floodplain Managers (in partnership with the Coastal States Organization), the National Estuarine Research Reserve Association, and The Nature Conservancy.
Applications due by 5 p.m. on Jan. 17, 2020 through the eSeaGrant portal: go.ncsu.edu/ncesg.
National eligibility requirements, descriptions of the specific new projects and other information are available online at: coast.noaa.gov/fellowship
National Marine Fisheries Service/National Sea Grant Graduate Fellowship
The NOAA National Sea Grant Office and NOAA Fisheries are offering a Joint Graduate Fellowship for doctoral students.
This program provides real-world experience and fosters the careers of doctoral students interested in population and ecosystem dynamics and stock assessment, or in marine resource economics. Each fellow will work with a NOAA Fisheries mentor, who may serve on the fellow's committee. Each position offers up to $40,000 in federal funds. Cost sharing of at least 20 percent by the selected student's institution of higher education is required.
Applications are due by 5 p.m. on Jan. 30, 2020 through North Carolina Sea Grant's eSeaGrant online portal at go.ncsu.edu/ncesg.
More information: https://seagrant.noaa.gov/NMFS-SG-Fellowship
Knauss Marine Policy Fellowship
North Carolina Sea Grant is accepting applications for the Dean John A. Knauss Marine Policy Fellowship.
The Knauss Fellowship is a program for graduate students who are interested in national policy issues affecting ocean, coastal and Great Lakes resources. Successful applicants are matched with hosts within the executive and legislative branches of government in the Washington, D.C. area for one year beginning on Feb. 1.
Knauss fellows have worked in U.S. Senate and House offices, departments in the executive branch, NOAA programs and other agencies. More than 80 graduate students from North Carolina have served as Knauss fellows throughout the program's 40-year history.
The application deadline is Feb. 21, 2020 at 5 p.m. All prospective fellows from North Carolina must submit their applications through the eSeaGrant online portal: go.ncsu.edu/ncesg.
Learn more: ncseagrant.ncsu.edu/funding-opps/fellowships/knauss/
Minigrants
North Carolina Sea Grant's minigrant program often allows researchers to pilot test new lines of inquiry.
Many minigrants also lead to excellent returns on investment, with recipients able to leverage funding and expand their Sea Grant-initiated work into larger studies. Past projects have fueled research on a wide variety of topics, including studies on jellyfish blooms, shipwreck site preservation, and the stability of the oystercatcher population. Projects must support the program's Strategic Plan.
Researchers should submit online proposals. Applicants may request grants under $10,000, twice the previous cap of $5,000.
North Carolina Sea Grant accepts minigrant proposals on a rolling basis. Interested applicants should contact John Fear: jmfear@ncsu.edu or 919-515-9104.
For more information: go.ncsu.edu/Minigrants