NC Sea Grant/APNEP Offer 2017 Joint Fellowship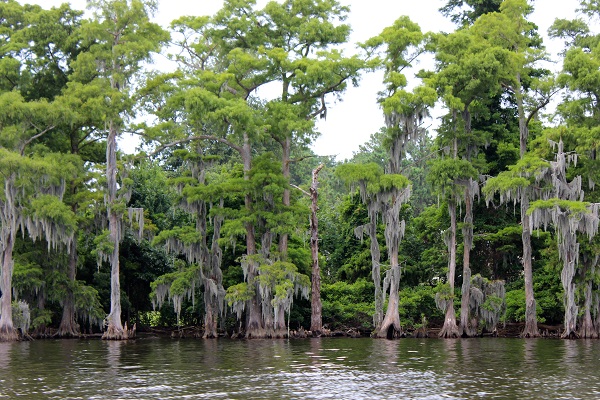 The successful estuarine research fellow will conduct research in the North Carolina portion of the APNEP management boundary.

FOR IMMEDIATE RELEASE
Contact:
John Fear, 919-515-9104, jmfear@ncsu.edu
North Carolina Sea Grant and the Albemarle-Pamlico National Estuary Partnership, or APNEP, are accepting applications for the 2017 Graduate Fellowship in Estuarine Research. The fellowship will support one graduate student based in North Carolina and Virginia to conduct applied research within the North Carolina portion of the APNEP management boundary.
"This partnership between APNEP and Sea Grant is a great way to leverage resources and support students at both entities," notes John Fear, Sea Grant deputy director.
The selected fellow must conduct research that addresses one or more of the following focus areas:
Impacts of aquatic invasive species on ecosystems and human communities;
Impacts of harmful algal blooms on ecosystems and human communities; and
Sediment/water column interactions.
Projects should also be relatable to Sea Grant's 2018-2021 Strategic Plan and APNEP's Comprehensive Conservation and Management Plan.
APNEP is hosted by the N.C. Department of Environmental Quality and is one of 28 National Estuary Programs supported by the U.S. Environmental Protection Agency.
North Carolina Sea Grant is an interinstitutional program within the University of North Carolina system and is one of 33 programs that comprise the National Sea Grant College Program network, supported by the National Oceanic and Atmospheric Administration.
Application materials must be received by 4 p.m., on Monday, July 31, 2017.
Fellowship funds of up to $10,000 will be channeled through the fellow's major professor, who must agree to serve as principal investigator on the project.
Full details are available at https://ncseagrant.ncsu.edu/ncsg-apnep-fellowship/.
Find out more about North Carolina Sea Grant at www.ncseagrant.org and about APNEP at www.apnep.org.
###
North Carolina Sea Grant: Your link to research and resources for a healthier coast