Juan Zuluaga Wins the 2023 NC Coastal Research Fellowship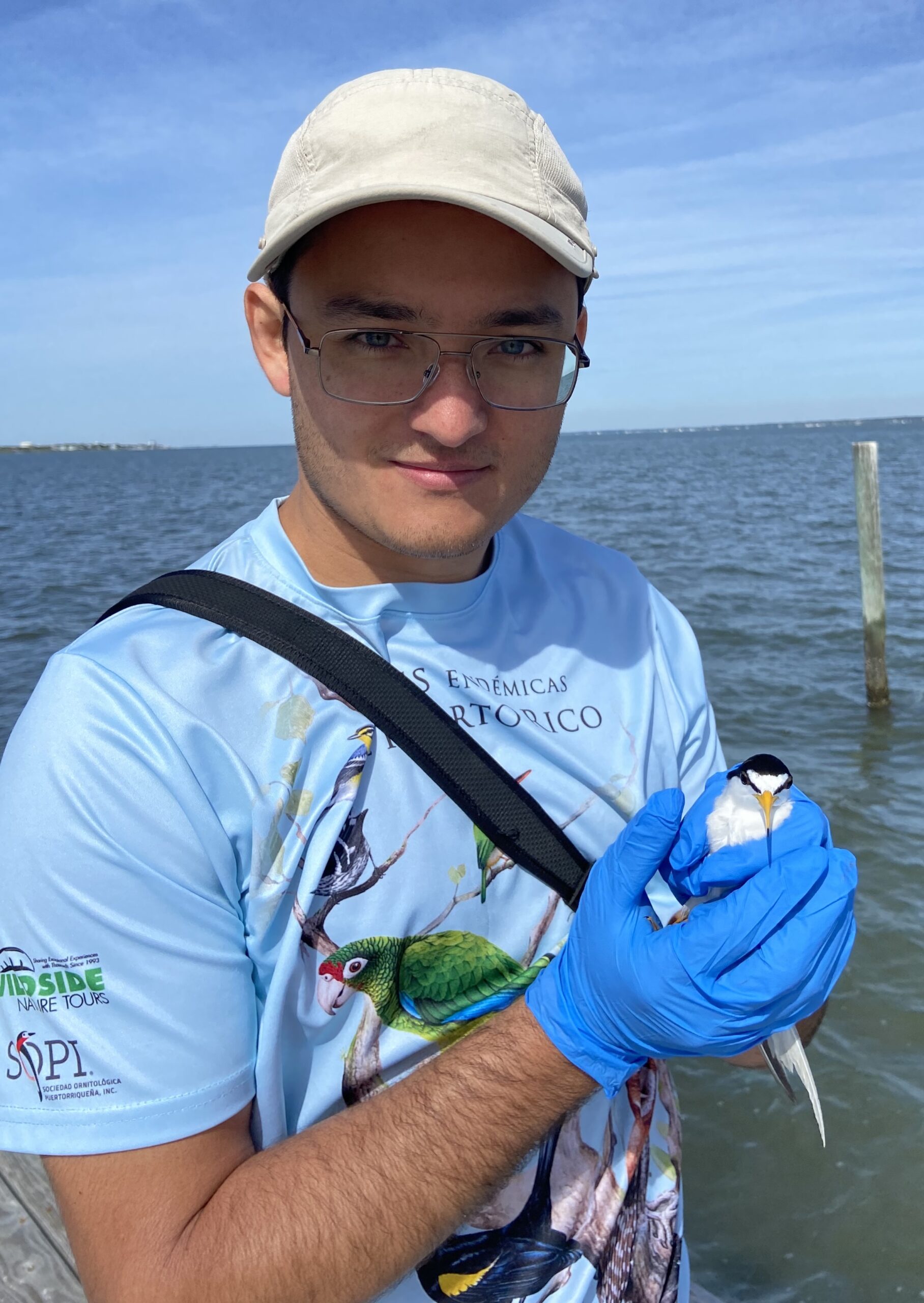 For immediate release
Contact:
John Fear, 919-515-9104, jmfear@ncsu.edu
Juan Zuluaga is the 2023 North Carolina Coastal Research Fellow. His research will look at how birds regulate their temperature through behavior and biological processes during summer.
North Carolina Sea Grant and the N.C. Coastal Reserve and National Estuarine Research Reserve jointly fund this opportunity, which is open to graduate students across North Carolina. With funding for one year, recipients conduct research within one or more of the Coastal Reserve's 10 sites.
Zuluaga, a doctoral student at the University of North Carolina Wilmington, will expand on his previous research that found birds use less energy to keep cool in the summer than in the winter.
"These seasonal differences happen through a process called acclimatization, in which birds develop higher cold resistance in winter, and higher heat tolerance in summer," Zuluaga says. "These changes are then reflected in thermoregulatory behaviors."
Zuluaga will survey common behaviors that birds use to cope with heat, which he says include panting, wing spreading, and "splooting" — or lying flat. With thermal imaging, he will determine where on the bird's body most heat dissipates.
Zuluaga also will observe habitat use to understand where birds reside when they are unable internally to respond to the heat. The findings will help reserve managers understand how to accommodate for species of conservation concern.
"We are excited for Juan's research project using novel tools to explore behavioral and physiological dynamics of birds at one of our understudied Reserve sites, Bird Island," says Justin Ridge, research coordinator of the North Carolina Coastal Reserve and National Estuarine Research Reserve. "We look forward to working with Juan and learning more about our bird populations within the Reserve."
As a mentor for Futuros En Stem at the University of North Carolina Wilmington, Zuluaga will bring undergraduate students from the Latina and Latino community and other underrepresented communities in on his research.
"This work will help managers understand the impacts of heatwaves on multiple species of coastal birds," says John Fear, deputy director of North Carolina Sea Grant. "The inclusion of community members as scientists is an added bonus that will help with the educational aspects of this project."
Read about the Coastal Research Fellowship.
##