Rip Current Safety Focus in 2020
Contact:
Katie Mosher, kmosher@ncsu.edu
Spencer Rogers, rogerssp@uncw.edu
NOTE TO EDITORS: Rip currents are common when when tropical systems stay offshore  — and can bring rip currents and other dangerous surf conditions. Follow daily rip currents forecasts  from your coastal National Weather Service Office.
Many aspects of visits to the North Carolina coast may be different in 2020, but one constant will remain: Partners up and down the shore are focused on rip current safety.
"North Carolina's beach communities, offices of the National Weather Service (NWS), North Carolina Sea Grant, state and federal parks, and other organizations have joined forces again to provide useful information to keep beach-goers safe in the surf and on shore," explains Spencer Rogers, who has been a leader in state and national safety efforts for more than 40 years.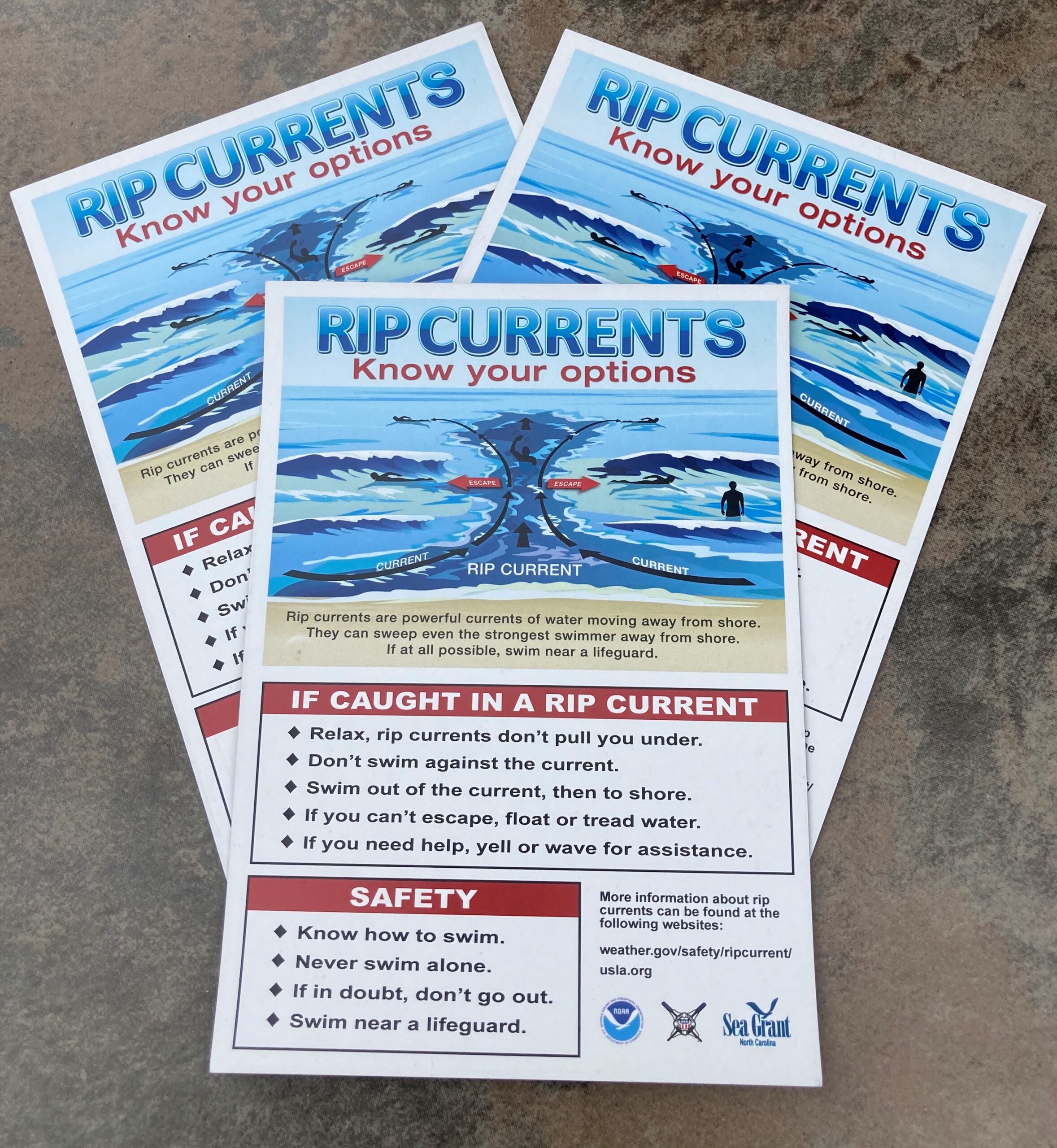 This year, Sea Grant has printed updated materials, including new Rip Currents: Know your Options graphics developed by a national rip current safety task force that includes partners at NOAA and the U.S. Lifesaving Association. Rogers is among the experts on the panel.
Sea Grant already has printed and shipped brochures to officials in beach towns and counties, along with partners at parks, aquariums, and the NWS offices.
Also, new 12×18 metal signs are available, as are 5×7 magnets with the new graphics. Those may be ordered through Sea Grant's bookstore.
To order:
Go online to: https://ncseagrant.ncsu.edu/products/order/
Click on the Bookstore
On the Bookstore page, select rip current products. Note: There is a separate link if your organization is exempt from paying NC sales tax.
SIGNS: $40 each for 1 to 9 signs, $30 each for 10 or more signs. Shipping is additional. The signs are located in Wilmington.
MAGNETS: Bulk price is $.75 cents each. Magnet orders currently begin at 100 or more magnets because they must be shipped from the printer at this time.
As with many university-based programs, the North Carolina Sea Grant team is working remotely. Thus, there may be some delays in getting orders processed and products shipped.
For more information, contact: Katie Mosher, kmosher@ncsu.edu; or Spencer Rogers, rogerssp@uncw.edu.
Learn more about N.C. rip current efforts, go to: ncseagrant.ncsu.edu/ripcurrents.
For national beach safety materials, including videos, go to ripcurrents.noaa.gov.
For a webinar from the Southeast Coastal Ocean Observing Association, click here.
For a webinar from National Weather Service offices in Wilmington and Newport/Morehead City, NC, click here.
Click here to see Spencer Rogers's interview with WRAL on rip currents.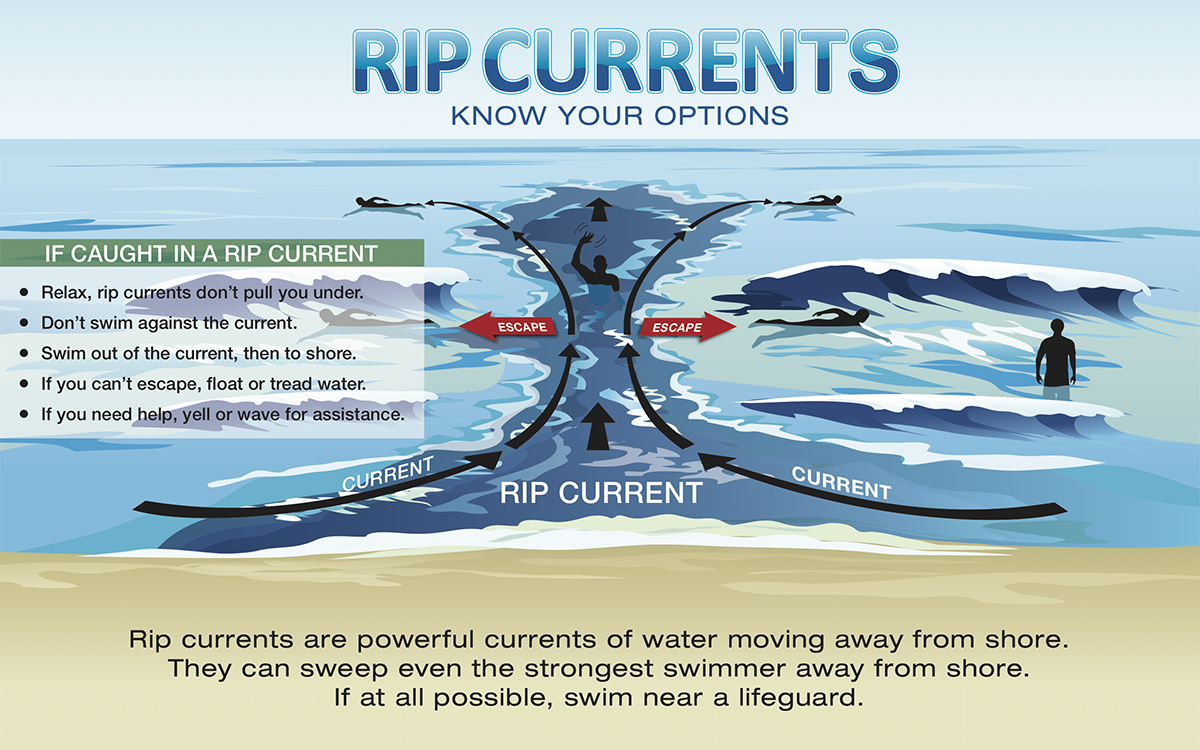 ##