Rip Currents: Know Your Options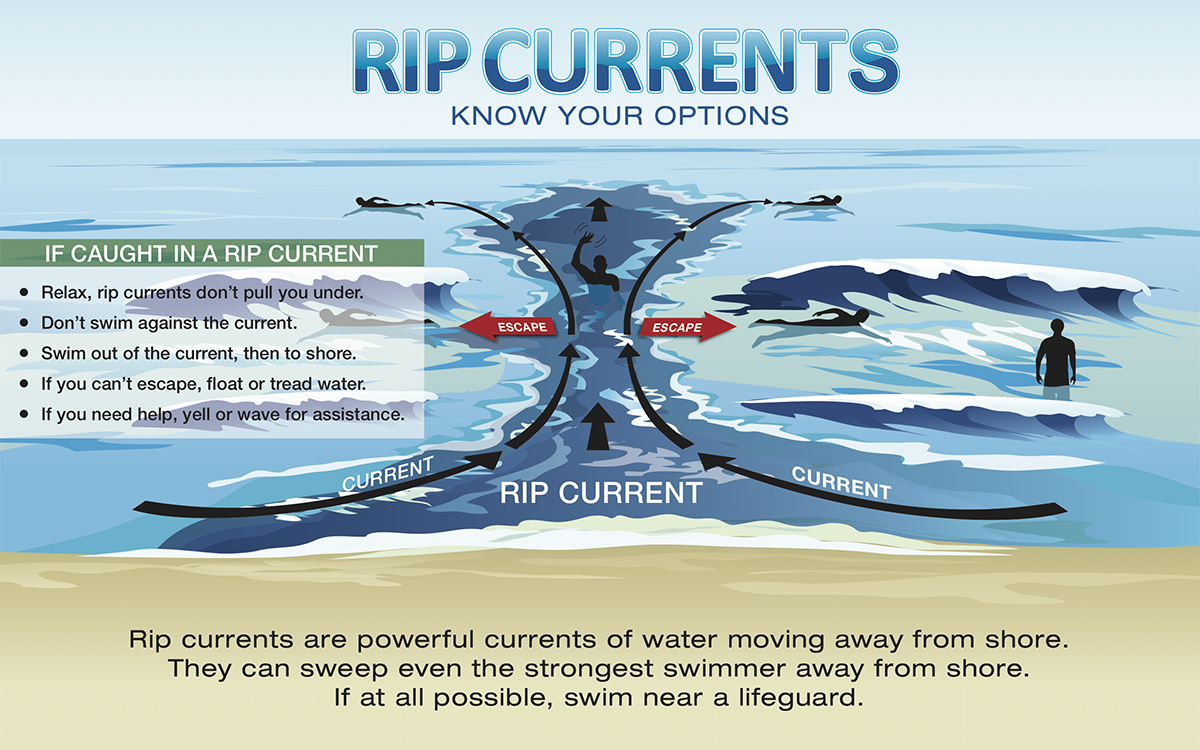 FOR IMMEDIATE RELEASE
Contact:
Katie Mosher, kmosher@ncsu.edu
Spencer Rogers, rogerssp@uncw.edu
Note to Editors: Follow daily rip currents forecasts from your coastal National Weather Service Office.
North Carolina's coastal region will be busy this summer — and partners across the state are working to ensure beachgoers have safety on their minds.
"North Carolina's beach communities, offices of the National Weather Service, North Carolina Sea Grant, state and federal parks, and other organizations have joined forces again to provide useful information to keep visitors safe," explains Spencer Rogers, who has been a leader in state and national safety efforts for more than 40 years.
Again this year, Sea Grant has shared materials that feature Rip Currents: Know Your Options graphics developed by a national rip current safety task force that includes partners at NOAA and the U.S. Lifesaving Association. Rogers is among the experts on the panel.
"We had a strong response to our direct shipments of brochures last year to ocean rescue teams, along with others partners," notes Katie Mosher, Sea Grant communications director. "They say that our specific messages to spot, avoid and, if needed, escape a rip current have alerted visitors to the dangers."
Rogers also reminds beach goers to heed other key beach safety messages: "Never swim alone and swim near lifeguards," he says. "You can never be too safe at the beach."
Rip Current Resources
##
North Carolina Sea Grant: Your link to research and resources for a healthier coast.