Spencer Rogers Earns Sea Grant Network Extension Honor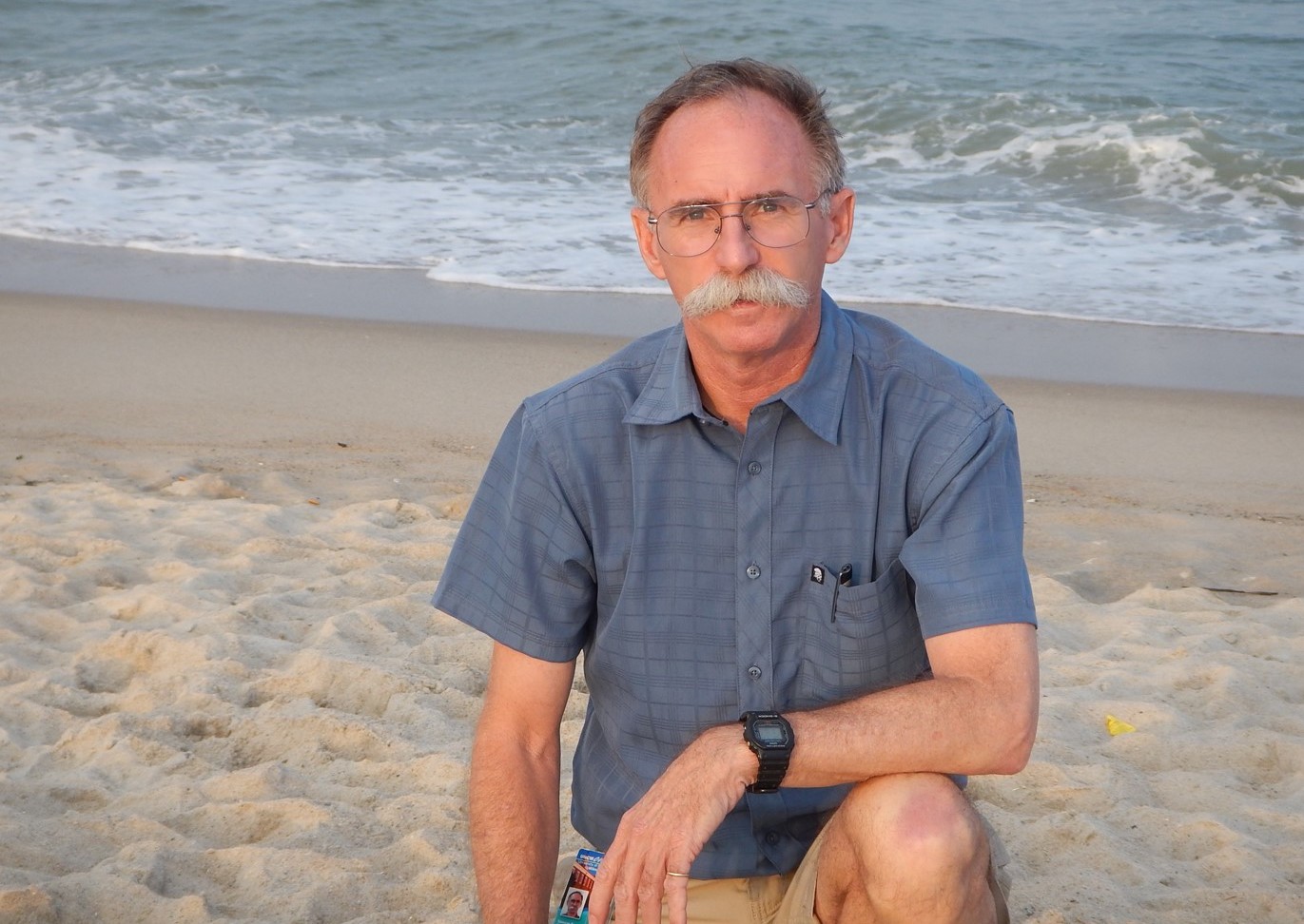 For Immediate Release
Contact: Katie Mosher, kmosher@ncsu.edu
Spencer Rogers earned national honors recently from the national Sea Grant Extension Assembly and the Sea Grant Association. North Carolina Sea Grant's coastal erosion and construction specialist, Rogers was presented the William Q. Wick Award for extension programming.
During the presentation in a virtual ceremony on Nov. 30, the chat thread was overflowing with congratulations such as from Heather Triezenberg of Michigan Sea Grant and current leader for the Assembly: "Thank you for your service to Sea Grant!"
The group included Jim Murray, retired deputy director of the National Sea Grant Office and now a member of the National Sea Grant Advisory Board — and who spent many years as extension director for North Carolina Sea Grant. "I have followed Spencer's career for almost 40 years and have maintained that he is the best extension specialist in the country based on the substantial impact of his many programs and the reputation and respect he has earned from his peers," Murray notes. "Spencer worked in the public arena where decisions were very controversial at times and often had enormous economic and political consequences.  Yet, there was never a doubt that Spencer would come down on the side of data and science even when it was most inconvenient for him to do so.   He was forever courageous and unflinching in his integrity which are attributes in extension that most of us only aspire to."
Rogers notes that the honor from the national network was special and it is work that he loves.  "It has been a really fun job," he told his colleagues, adding, "I am encouraged that one of the current buzzwords is resilience, but it is the same stuff that I have been working on for 43 years."
North Carolina Sea Grant nominated Rogers. "Not only is Spencer the consummate collaborator and a quick-minded problem solver, his impacts have been enormous in terms of beach safety, and improved building codes for coastal homes and businesses," says Susan White, executive director.
Based in Wilmington, Rogers was honored for his science and collaborations that have served the state, region and nation, on topics from inlet hazards to coastal construction.
"In terms of public awareness, he is likely best known for his rip currents work. He has been a go-to expert for state and national media when offshore conditions increase the dangers in the surf zone," says Frank López, North Carolina Sea Grant extension director.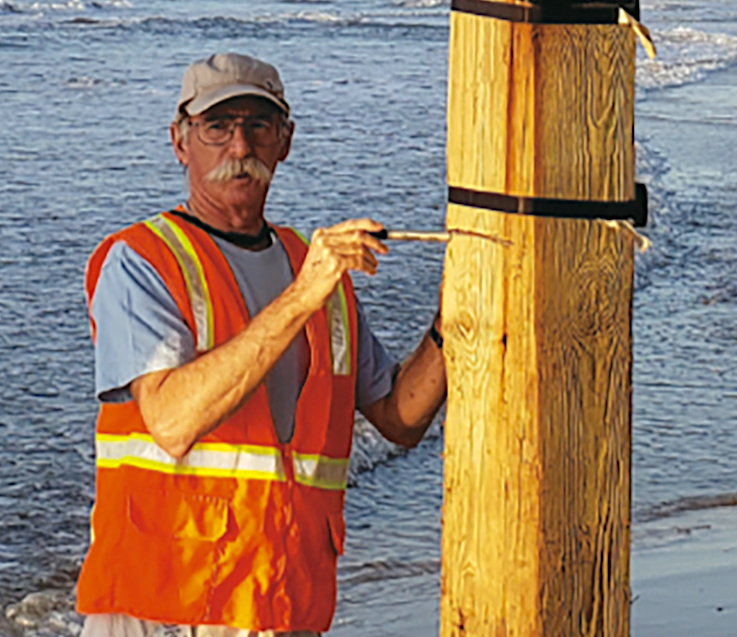 Yet Rogers' expertise is year-round and extends far beyond quick sound bites. For nearly two decades he has been a key member of a national task force, where colleagues note his fierce determination that safety messages share the science of rip currents, and are presented in terms that the public can understand.
"Without hyperbole, Spencer's rip current safety programming has saved lives," López adds.
That includes ongoing research, such as designing and building his own low-cost drifters to gather data. Rogers then ensures the application of those findings by sharing the results with the National Weather Service and NOAA to help build better forecasts. He includes ocean rescue leaders for the state's barrier islands in his research as well as to receive the results during annual training sessions and updates with NWS partners. He even collaborates with a colleague in Australia.
Rogers grew up in coastal Virginia, and recalls vividly the hurricanes of his youth — storms that set his career path to protecting people and property from natural hazards. His work has had wide-ranging impacts, including but not limited to:
Informing  state coastal management policy through his long-time service on the state Science Panel on Coastal Hazards and the N.C. Coastal Resources Advisory Council.
Authoring a variety of publications, including "The Dune Book," which has been used nationally to conserve dune resources.
Providing critical insight  for a national research team that determined optimal depth for home pilings to withstand storm surge on barrier islands.
Working with the NC Building Code Council to identify new standards, resulting in savings for commercial and residential property owners that exceed $1,000,000 annually through reduced insurance premiums.
Serving on national research teams that have deployed measurement devices ahead of major hurricanes that have hit the Atlantic and Gulf coastal states since the 1970s; and after the storms, serving assessment teams led by FEMA and other agencies to assess damages.
Previous honors for Rogers include a Walter B. Jones Sr. coastal stewardship honor from NOAA, and an NC State University Award for Excellence.
Several others with North Carolina Sea Grant  roles have been Wick Award winners for administration.  Jim Murray has been honored, as well as Michael Voiland, who retired as North Carolina Sea Grant executive director, and was honored for his years with New York and North Carolina programs.
##