New Coastal Research Fellow Studies Invasive Wetland Grass
FOR IMMEDIATE RELEASE
Contact:
John Fear, jmfear@ncsu.edu, 919-515-9104
Katie Mosher, kmosher@ncsu.edu, 919-515-9069
Mollie Yacano, the recipient of the 2021 North Carolina Coastal Research Fellowship, will investigate the environmental impact of removing Phragmites, a common reed grass that invades coastal wetlands. North Carolina Sea Grant and the North Carolina Coastal Reserve and National Estuarine Research Reserve Program sponsor the fellowship, which supports work in the state's coastal reserve system.
"Phragmites has a huge influence on our wetland systems, and its dominance is only growing," says John Fear, deputy director of North Carolina Sea Grant. "Understanding what happens to the environment as our coastal land managers address 'Phrag' will be a great asset to the field."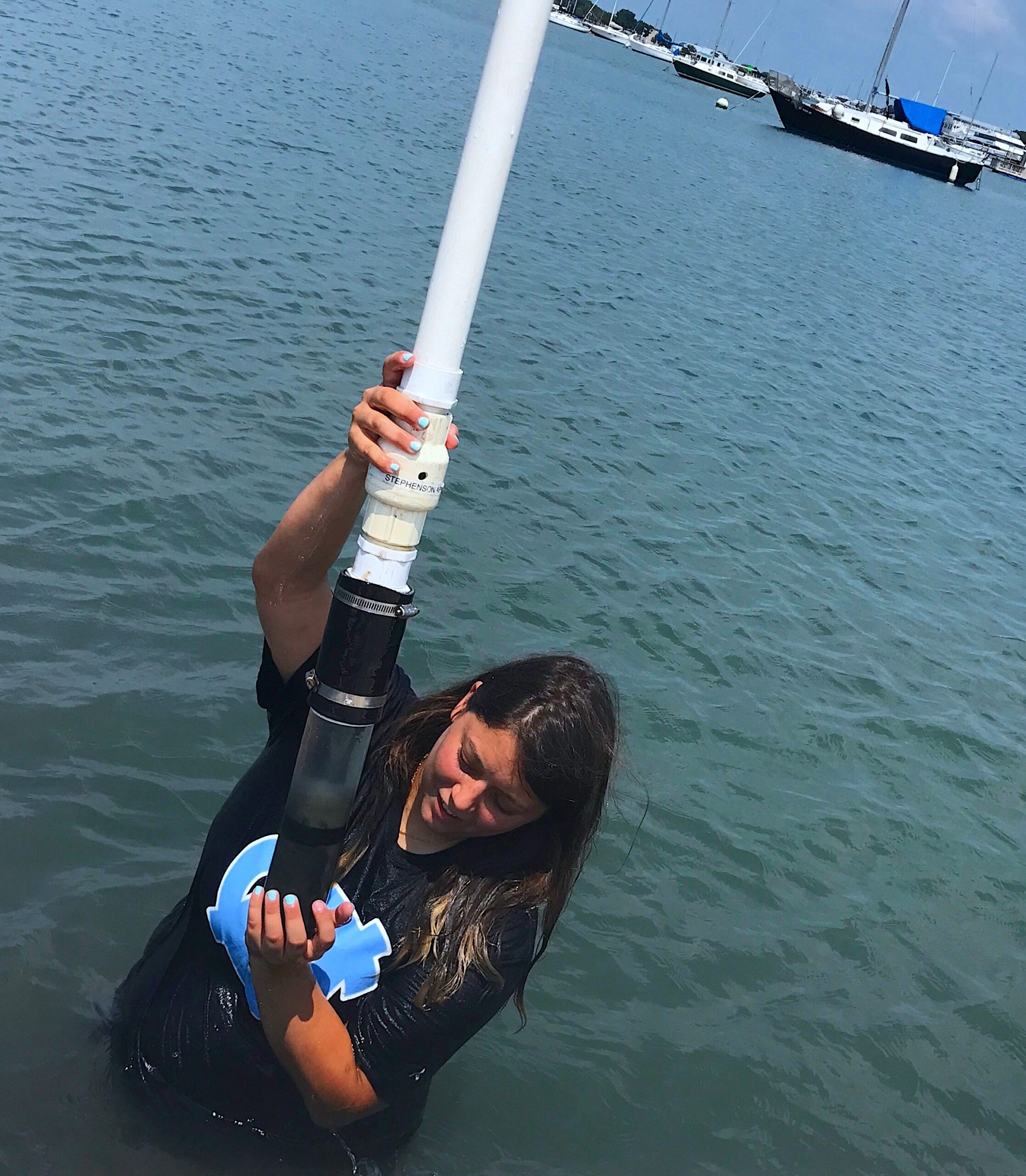 Yacano, a Ph.D. student at UNC's Institute for Marine Sciences, will study how different methods for controlling Phragmites affect underlying sediments and nitrogen cycling.
"Nitrogen cycling is a key ecological process and an important ecosystem service provided by wetlands," says Brandon Puckett, research coordinator for the Coastal Reserve. "Considering ecosystem services in the management of natural resources, including invasive and non-native species, is critical to making informed decisions."
Yacano will evaluate both the positive and negative effects of removing the invasive grass.
"Current management practices regarding Phragmites focus on eradication of the plant," she explains. "Understanding how different eradication approaches impact ecosystem services can help inform policy on whether these eradication measures are in the best interest of both stakeholders and the ecosystem."
Yacano will use state-of-the-art drone imagery to map her study areas. Through symposia and peer-reviewed articles, she plans to disseminate the results of her research.
In addition, Yacano will create K-12 lesson plans and distribute them through the Scientific Research and Education Network (SciREN) to teachers throughout North Carolina. She also hopes to participate in hands-on learning activities for children in schools and camps, as well as to mentor an undergraduate student from a traditionally underserved community.
Read about the work of recent Coastal Research Fellows Sarah Donaher on the resilience and restoration of seagrass beds and Aaron Ramus on the effects of Gracilaria.
more about the Coastal Research Fellowship
more about the North Carolina Coastal Reserve and National Estuarine Research Reserve Program