For immediate release
Contact: Gloria Putnam, gfputnam@ncsu.edu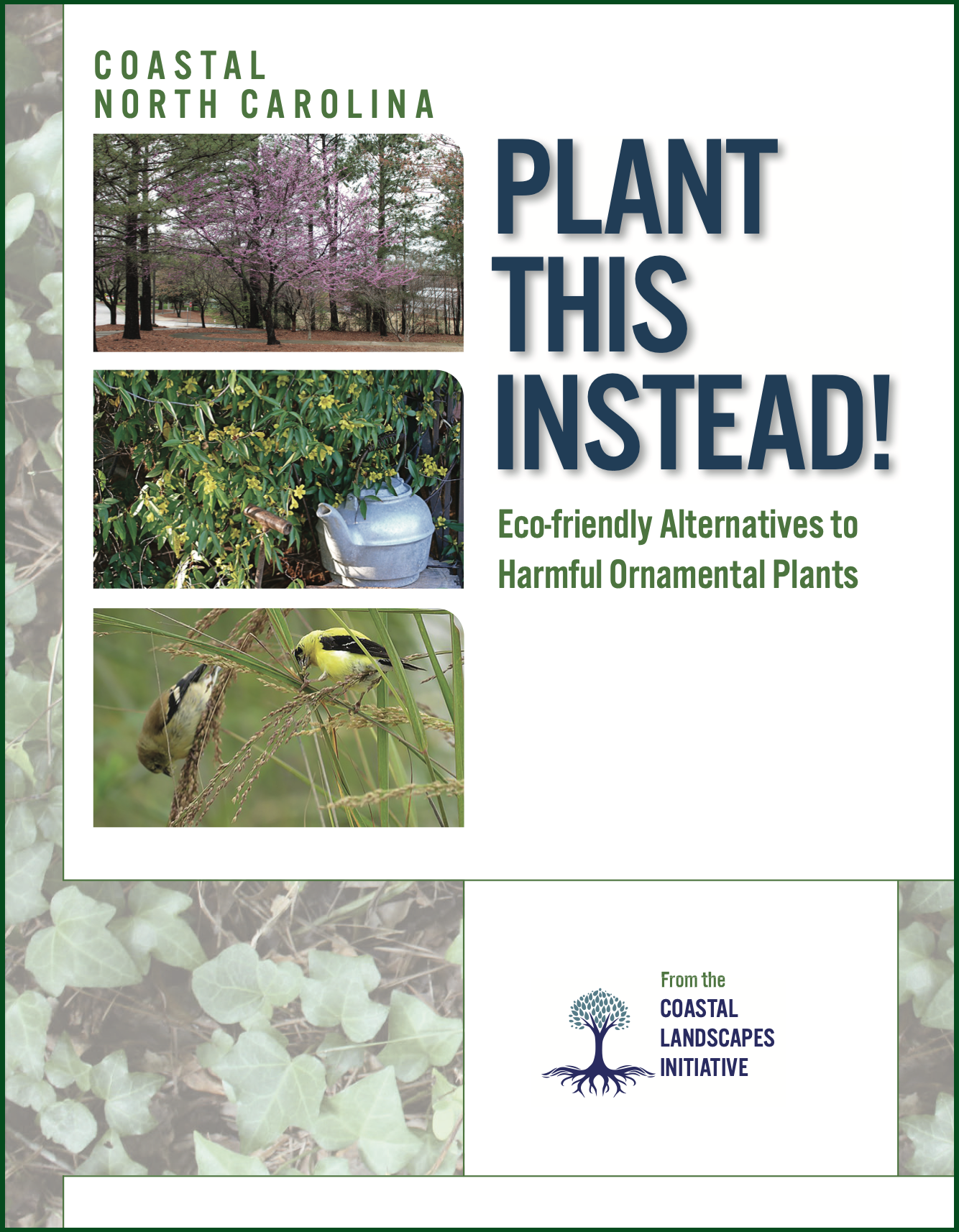 The Coastal Landscapes Initiative has released Plant This Instead! Eco-friendly Alternatives to Harmful Ornamental Plants. The guide helps coastal property owners, landscapers, and designers choose attractive plants that support the environment and flourish in coastal North Carolina's climate.
"Deciding which plants to use for a foundation, privacy hedge, groundcover, or other landscaping projects can be a challenge," says Gloria Putnam, North Carolina Sea Grant's coastal communities specialist and lead for the Coastal Landscapes Initiative. "Often, we just use what we see growing in our region — plants that have become familiar to us — sometimes without knowing if these plants help or harm our coastal environment."
Putnam says the Coastal Landscapes Initiative has identified plants to avoid because they are "bad actors."
"The CLI team also has hand-picked striking, eco-friendly plants that can fill the same landscaping role as the ones avoided, including ones that that have characteristics, such as early spring flowers, that are similar to those most often sought in the species it's best to avoid," Putnam says.
Plant This Instead! also includes a double-sided poster. The poster provides details about the impacts of eco-harmful landscaping plants, as well as ten unwanted, opportunistic plants that require quick removal.
"Catching problematic plants early, and avoiding them in the first place, saves time, money, and energy," adds Putnam.
Plant This Instead! is available at no cost in print at N.C. Cooperative Extension coastal county offices and North Carolina Sea Grant offices. You also can download it for free at go.ncsu.edu/Plant-This.
For more information about the Coastal Landscapes Initiative and for additional resources, visit go.ncsu.edu/CoastalLandscapes.