ShellCast App Expands into Southeastern Waters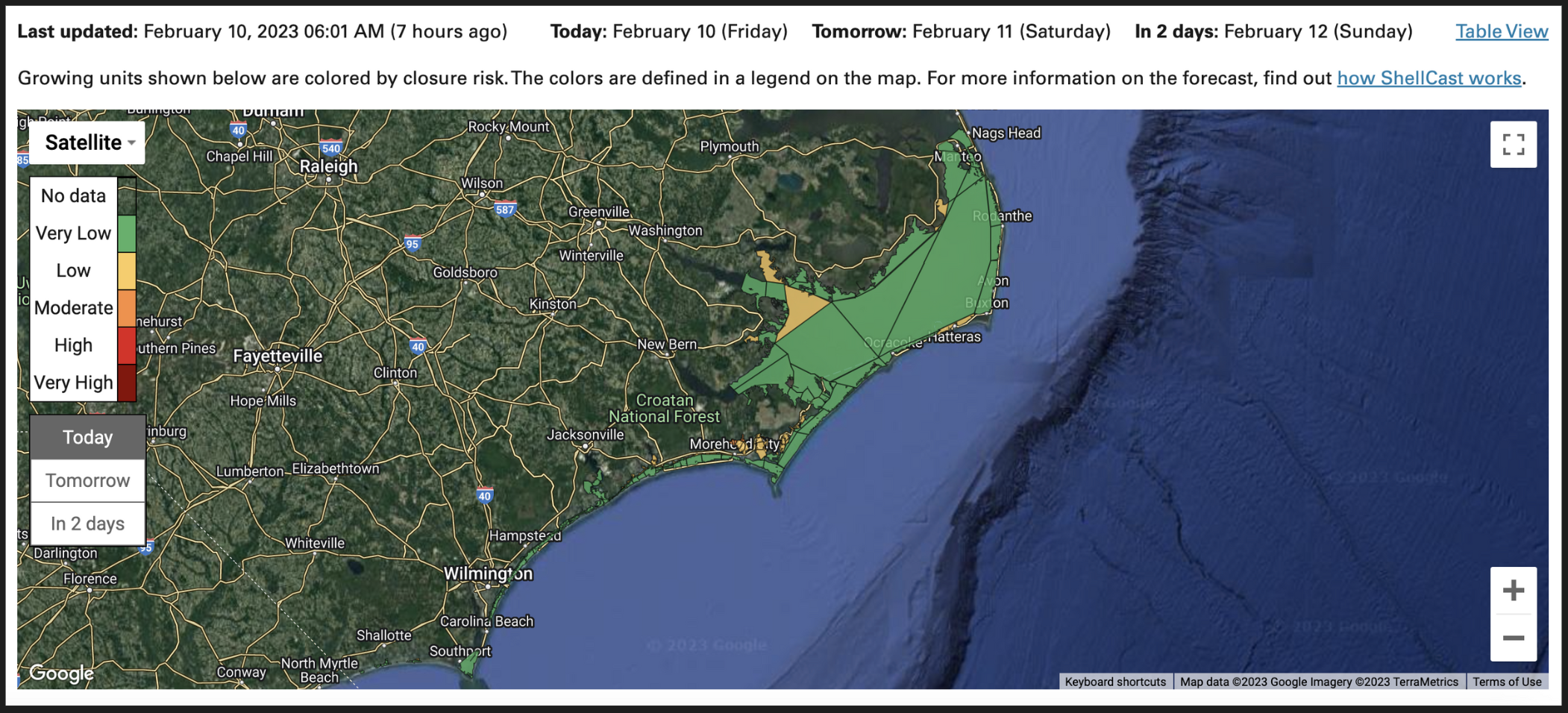 For immediate release
Contact: Katie Mosher, kmosher@ncsu.edu
In early 2022, ShellCast debuted as a digital tool helping shellfish growers across North Carolina's coast better prepare for last-minute lease closures. This year, ShellCast is expanding along the south Atlantic coast to benefit shellfish growers in Florida and South Carolina.
Initial development of ShellCast was funded by North Carolina Sea Grant as a core research project for its 2020-2022 cycle.
Prior to this expansion, the ShellCast team —  led by Natalie Nelson, an engineering researcher at NC State —  coordinated a pilot program for users to test the app. Participants in the pilot provided feedback that the ShellCast team then used to make improvements to the app before publicly releasing it.
Expanding the impact
Nelson anticipates expansion of the app into South Carolina by early 2023 and later into Florida – new waters and new uses.
Nelson and her team received funding from the Southeast Coastal Ocean Observing Regional Association (SECOORA) as part of a grant aimed at connecting important coastal tools and expanding their use across the southeast. The other two applications receiving grant funding alongside ShellCast are the University of South Carolina's How's the Beach? and Mote Marine Laboratory and Aquarium's Beach Conditions Reporting System.
Expanding ShellCast into South Carolina is relatively straightforward, a near "copy-paste" of many elements in the NC app as Nelson describes it.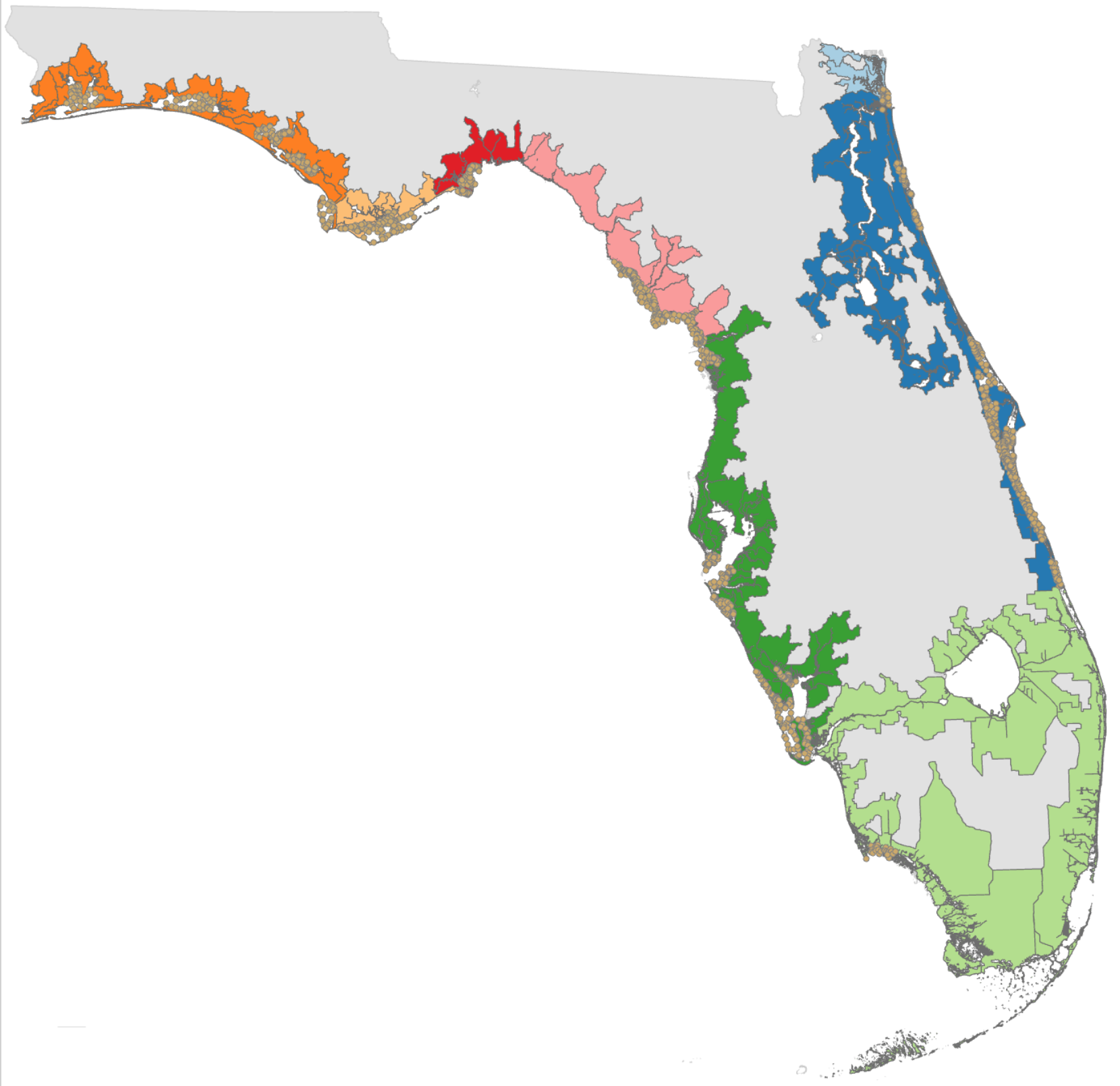 But making ShellCast available to Florida shellfish growers is a bit more complicated.
While the U.S. Food & Drug Administration's National Shellfish Sanitation Program (NSSP) provides basic sanitation requirements for shellfish grown and harvested for human consumption, states are able to build off of these standards and maintain management programs that work for their specific resource management agencies.
To address these discrepancies and provide an app more specific to Florida, Nelson brought in Natalie "Nat" Chazal. A master's student studying biological and agricultural systems analysis at NC State, Chazal optimized models that could be used to improve the app in Florida.
Chazal explains that the main difference in Florida's management protocol comes down to their use of an alternate sampling method to test water quality. Officials in North Carolina and South Carolina use a systematic random routine sampling method, which samples waters when they are not closed or are presumed to be clean to determine water quality statistics. Alternatively, Florida uses an adverse pollution condition as their routine sampling method, a method capturing "worst case" conditions such as those following rain events.
To develop state-specific models, Chazal spent the summer collecting and processing water quality data from Florida. She used these data to build upon existing models developed by Megan Carr, a PhD student studying biological and agricultural engineering at NC State, for Florida shellfish waters. Since then, Chazal and the ShellCast team have met with collaborators and presented their findings through SECOORA and at the Ecological Society of America and the American Geophysical Union's annual conferences.
Giving back and looking ahead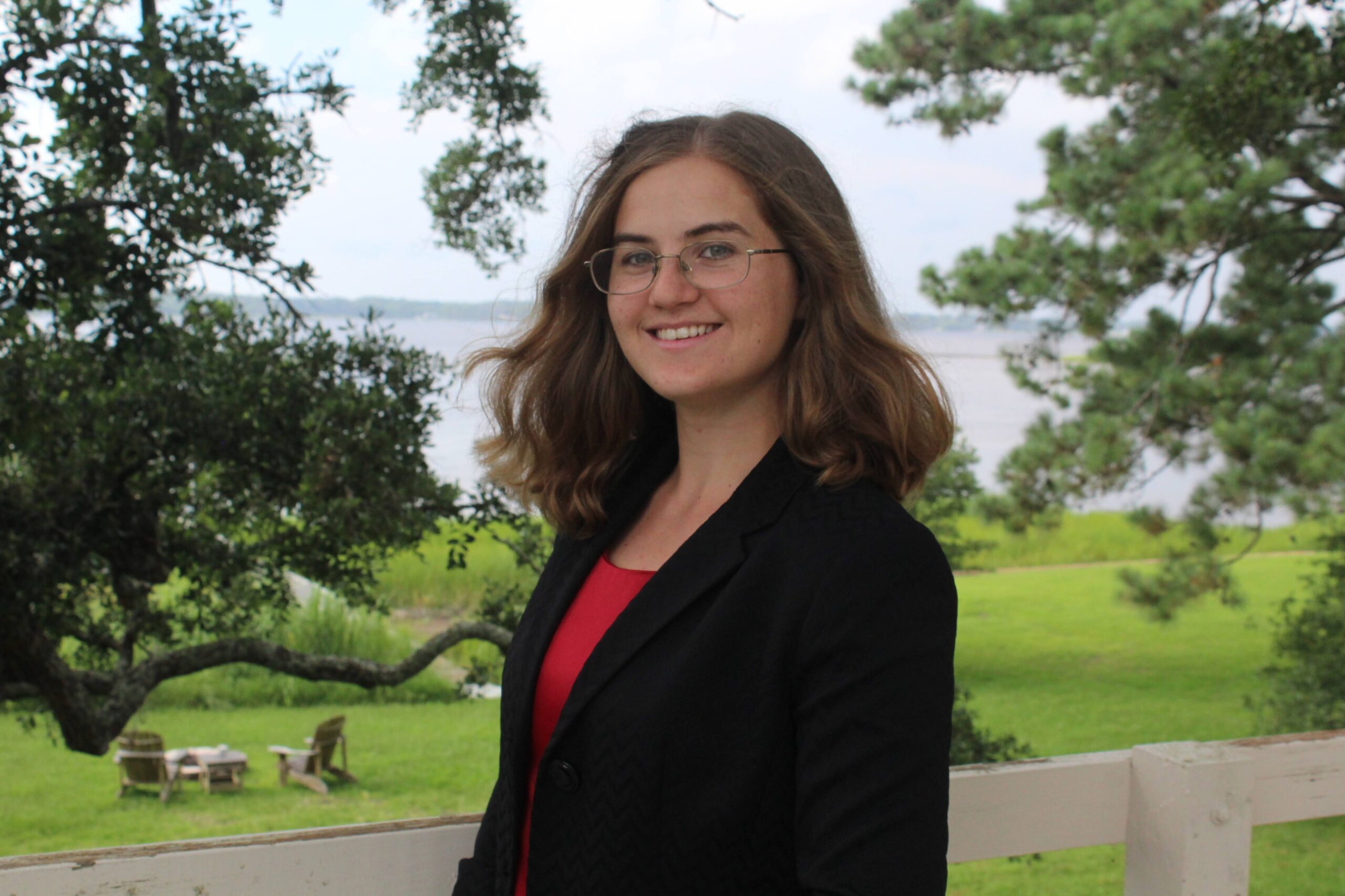 Chazal, who's originally from coastal North Carolina, looks forward to helping more shellfish growers manage their harvest schedules: "Growing up in Carteret County has given me an appreciation for community," she notes. "In a way, this research is directly giving back to my community."
The utility of regulatory data is useful beyond ShellCast's purposes and can provide insight into coastal systems' changes over time, but with different management criteria come data types and structures that vary by state. As a result, Nelson and her team designed ShellBase, a database integrating data from different state programs into a consistent, accessible format.
Currently, ShellBase houses water quality data for Florida, Georgia, North Carolina, and South Carolina's coastal waters from the 1980s until 2020. Nelson and her team are seeking additional funding to support database updates.
#
Read about the initial release of the ShellCast app to the public here.
How's the Beach? is a collaborative project between the University of South Carolina, SECOORA, and the Integration and Application Network at the University of Maryland Center for Environmental Science providing real-time beach water quality information to the public.
Mote Marine Laboratory and Aquarium's Citizen Science Information Collaboration encourages the public to report conditions that may indicate Florida red tide, like dirty water and dead fish, which can affect swimming conditions for beach goers along the Gulf of Mexico.