North Carolina has a growing marine aquaculture — or mariculture — industry including soft crabs, clams, oysters and finfish.
Shellfish mariculture, in particular, has seen tremendous interest in recent years. North Carolina Sea Grant has been a leader in research and outreach on these topics. In fact, we are a key partner in the new North Carolina Shellfish Initiative, along with the National Oceanic and Atmospheric Administration, state agencies and the N.C. Coastal Federation.
The links on this page will connect you to resources and partners that will be of interest for new and existing growers, as well as anyone who is interested in shellfish mariculture.
---
Sea Grant Contacts
Eric Herbst, coastal aquaculture specialist, North Carolina Sea Grant, echerbst@ncsu.edu
Frank Lopez, extension director,  North Carolina Sea Grant, 919-515-3012, fmlopez@ncsu.edu
Lopez is an initial point of contact for general information on all aspects of marine aquaculture development in the state.
Barry Nash, seafood technology and marketing specialist, North Carolina Sea Grant, 252-222-6337, barry_nash@ncsu.edu
Jane Harrison, coastal economies specialist, North Carolina Sea Grant, 919-513-0122, jane_harrison@ncsu.edu
---
Information and Resources
Learn more about Sea Grant's research and outreach on mariculture topics.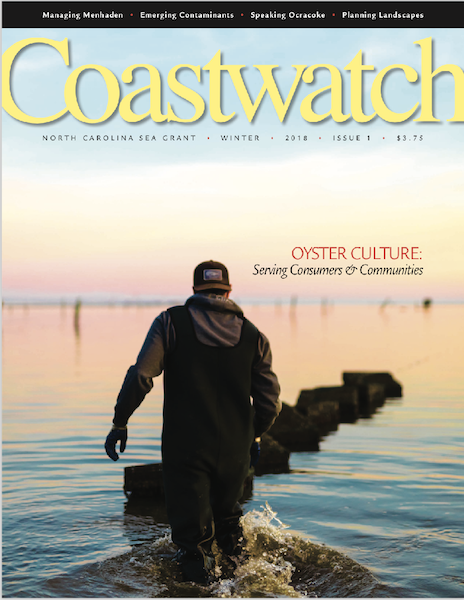 Here are a few stories from our Coastwatch magazine:
Legal Tides