NC Sea Grant Offers Research-Based Strategies for Coastal River Flood Mitigation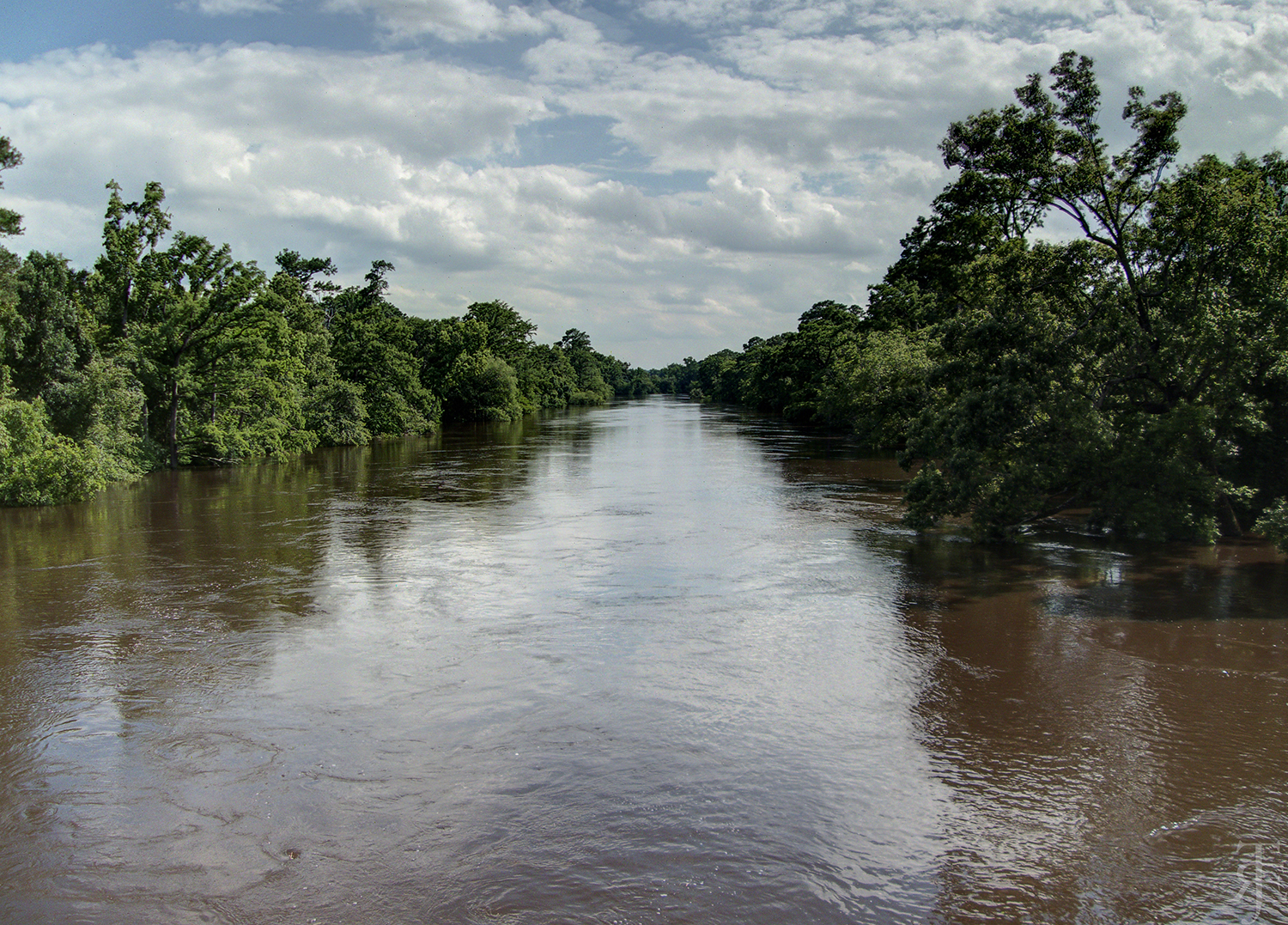 FOR IMMEDIATE RELEASE
Contact:
Katie Mosher, communications director, kmosher@ncsu.edu
Barbara Doll, water protection and restoration specialist, bdoll@ncsu.edu
Riverine flooding from major storms has exposed glaring vulnerabilities in the transportation network of many N.C. Coastal Plain communities. A new North Carolina Sea Grant informational web page offers strategies and resources for improving flood mitigation and transportation resilience in eastern N.C. communities.
As the climate warms, North Carolinians can likely expect more severe inland flooding, fueled by more frequent, intense precipitation, according to the recent North Carolina Climate Science Report. Flooding that interferes with transportation can interrupt the movement of vital goods and services, with crippling effects on local economies and emergency response.
"The infrastructure of many small Coastal Plain communities won't be able to handle the flooding that we'll likely see with climate change. A big question is, how can they make cost-effective improvements?" says Barbara Doll, North Carolina Sea Grant's water protection and restoration specialist and a faculty member in the Department of Biological and Agricultural Engineering at NC State University.
The new web page, called "N.C. Coastal Rivers Flood Mitigation" (go.ncsu.edu/flood-mitigation), builds on research done by Doll and her research team in the Department of Biological and Agricultural Engineering, as well as partners that include the N.C. Department of Transportation.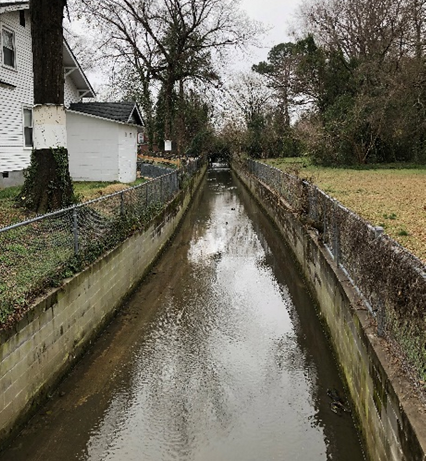 Concise sections cover major floods in North Carolina, their transportation impacts, and future flooding risks. Another section describes methods to improve resilience, such as updating design standards for new roads and creating more rigorous floodplain ordinances. A final section offers online tools that communities can use for forecasting and planning.
"The idea is to provide science-based information to decision-makers who want to improve resilience in their communities but may not know where or how to start," Doll says.
The web page includes case studies and links to relevant research, such as a recent paper published in the journal Water, authored by Doll, J. Jack Kurki-Fox and Daniel E. Line. For that study, the researchers investigated flooding along a channelized, armored stream in Goldsboro called Big Ditch, which flows into the Neuse River.
The team used computer modeling to see whether modifying stream crossings or restoring the stream could alleviate flooding in Goldsboro. They found that neither approach by itself was sufficient during a scenario like Hurricane Matthew. Rather, combining methods had the biggest effect. Specifically, stream restoration coupled with targeted improvements to high-traffic crossings was the most cost-effective way to substantially reduce flooding over roads.
The results suggest that shifting to a multifaceted approach to building resilience to extreme events could improve public safety and reduce future damages from flooding.
"What works for one community won't necessarily work for another," Doll says. "The good news is that there are lots of options to explore."
Reference
Doll, B.A.; Kurki-Fox, J.J.; Line, D.E. A Framework for Planning and Evaluating the Role of Urban Stream Restoration for Improving Transportation Resilience to Extreme Rainfall Events. Water 2020, 12, 1620.
Lead photo: A view of the Neuse River from N.C. Highway 581 in Goldsboro, after heavy rains. Robert Tucker/CC BY-SA 2.0
# #
North Carolina Sea Grant: Your link to research and resources for a healthier coast