FOR IMMEDIATE RELEASE
Contact:
E-Ching Lee, 919-515-9098, eching_lee@ncsu.edu
Posted Thursday, June 12, 2014
Coastwatch, North Carolina Sea Grant's magazine, has received APEX Awards for Publication Excellence. This honor highlights exceptional efforts in many areas of publications.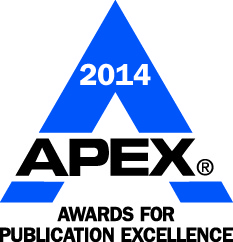 This year, Coastwatch was recognized in three categories. They are:
"We are proud that these national awards confirm that Coastwatch continues its tradition of excellence," notes Susan White, North Carolina Sea Grant executive director. "The writing awards cite the ability of our writers and contributors to explain complicated topics in terms that varied audiences can understand. The green award reflects the overall contribution of the magazine and its value well beyond North Carolina."
The Sea Grant communications team is headed by director Katie Mosher, and includes Sandra Harris, circulations manager; E-Ching Lee, managing editor; Rhett Register, science writer/editor; and Pam Smith, writer/editor.
Mariner's Menu blogger Vanda Lewis, interns Devika Banerji, Morgan Jones and Chelsea Pierce, and several freelancers also contributed to the winning issues. The magazine is designed by Linda Noble.
To learn more about Coastwatch magazine and/or to read select articles, go to ncseagrant.ncsu.edu/coastwatch.
Several other Sea Grant programs from across the country also are among winners. For a complete list, visit www.apexawards.com.
###
North Carolina Sea Grant: Your link to research and resources for a healthier coast