Research to Identify How Plastic Litter Reaches Pamlico Sound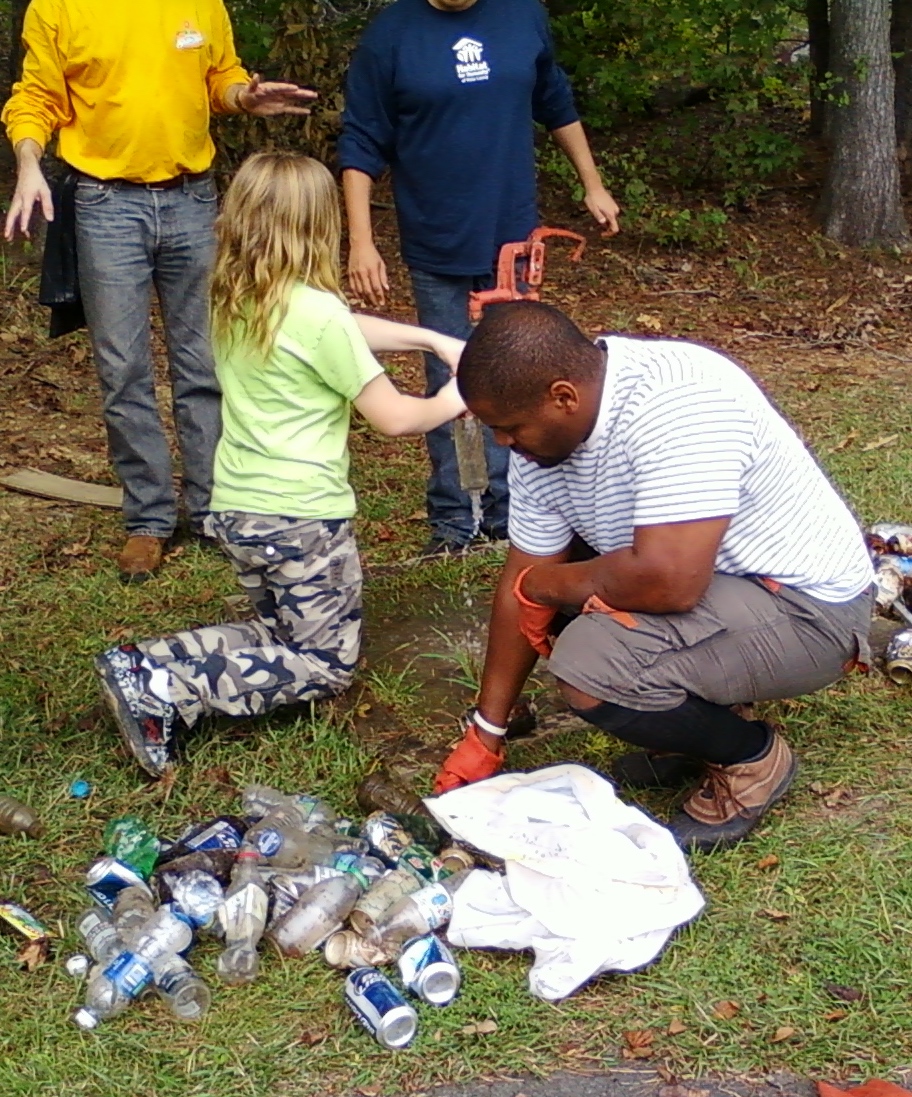 For Immediate Release
Contact:
Katie Mosher,  kmosher@ncsu.edu, 919-515-9069
New research will investigate how much plastic travels from the upper areas of the Neuse River watershed into the Pamlico Sound. The North Carolina Sea Grant study is one of eight initiatives set to launch in collaboration with the NOAA Marine Debris Program to research, prevent and remove marine litter.
"We hope to increase our understanding of plastic contamination in North Carolina waters," says Barbara Doll, water protection and restoration specialist for North Carolina Sea Grant. "We also plan to increase public awareness of the problem."
Plastics and other human-created litter threatens the environment and safe navigation of waterways — with potential implications for economic and human health in our state and beyond.
"This partnership between Sea Grant and the Marine Debris Program blends the missions and strengths of both programs to address a growing problem in coastal and Great Lakes waters around the entire country," says Jonathan Pennock, director of the National Sea Grant College Program. The projects will not only address issues important to the locale where they occur but also will establish the scientific understanding, educational tools and partnerships necessary to apply these approaches, Pennock adds.
In North Carolina, Doll will partner with several universities and environmental programs, including NC State University, the University of North Carolina Wilmington, Plastics Ocean Project, and Sound Rivers, Inc.
Jack Kurki-Fox, research associate from the Department of Biological and Agricultural Engineering at NC State, will coordinate the collection of samples of visible and microscopic plastics from the Neuse River and its feeder streams. Doll says these samples will enable the team to estimate the total amount of plastic litter coming from the upper reaches of the watershed network.
"To date, little sampling and quantification of plastics in North Carolina coastal rivers and estuaries has been conducted," Doll explains. "Given that the Pamlico Sound provides critical habitat for the state's most important fisheries, this research will help to fill a significant gap in understanding the needs of North Carolina's waterways."
North Carolina Sea Grant's Gloria Putnam, coastal resources and communities specialist, says the project implements priorities that the new North Carolina Marine Debris Action Plan identifies.
"The practical solutions that this project will inform are right in line with the plan," Putnam explains. "In the long run, prevention will be the key to success."
Read the announcement about all eight new Sea Grant projects that will launch in collaboration with the NOAA Marine Debris Program here. 
###
North Carolina Sea Grant: Your link to research and resources for a healthier coast