Coastwatch Explores Horseshoe Crabs, COVID-19, and More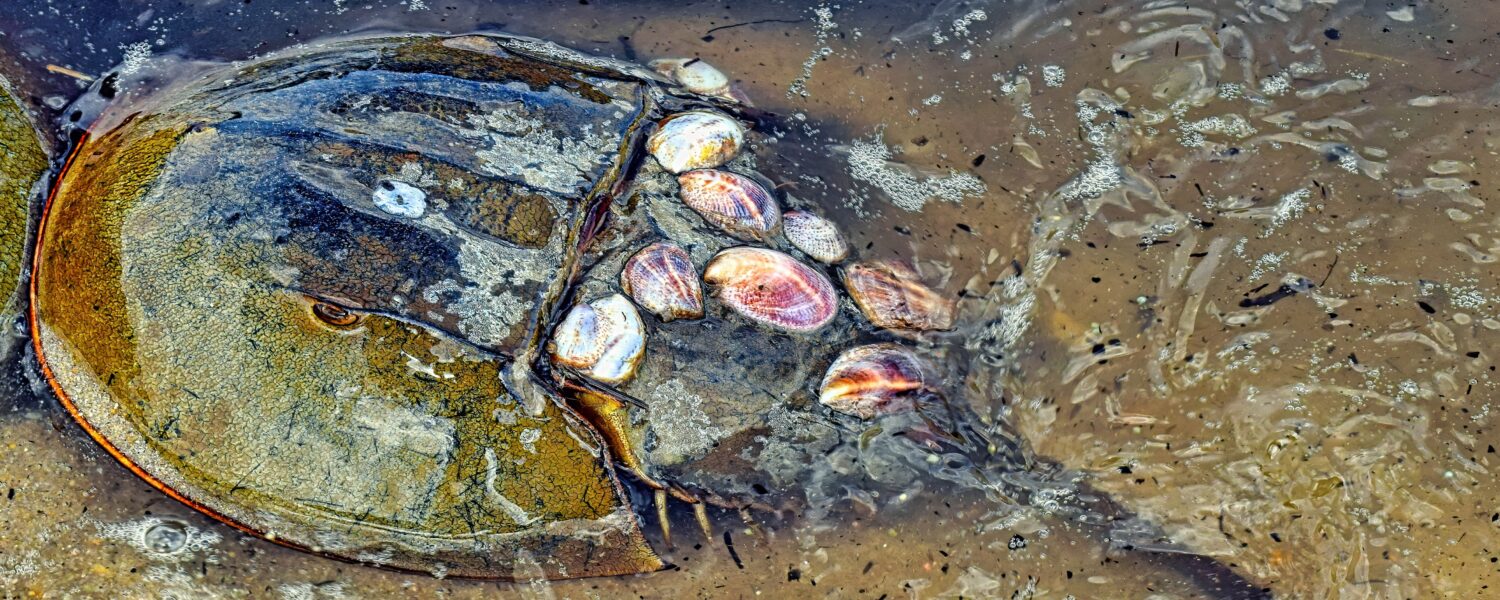 For Immediate Release
Contact:
Dave Shaw, dmshaw@ncsu.edu, 919-621-3933
Katie Mosher, kmosher@ncsu.edu, 919-515-9069
The award-winning Coastwatch magazine has just released the Autumn 2020 issue. The latest edition of the flagship publication from North Carolina Sea Grant covers far-ranging content, from the connection between a COVID-19 vaccine and horseshoe crabs to how climate change affects sea turtle hatchlings.
In "Blood Draw at the Horseshoe Corral," the award-winning Julie Leibach tells how a medical safety test used around the world depends on horseshoe crab blood and how scientists now may have discovered the key to a sustainable supply. These ancient creatures likely will play a crucial role in the development of a safe coronavirus vaccine. Educators and students can dive more deeply into the story with the help of the first edition of Coastwatch Classroom, supplemental material designed for students in 6 to 12th grade.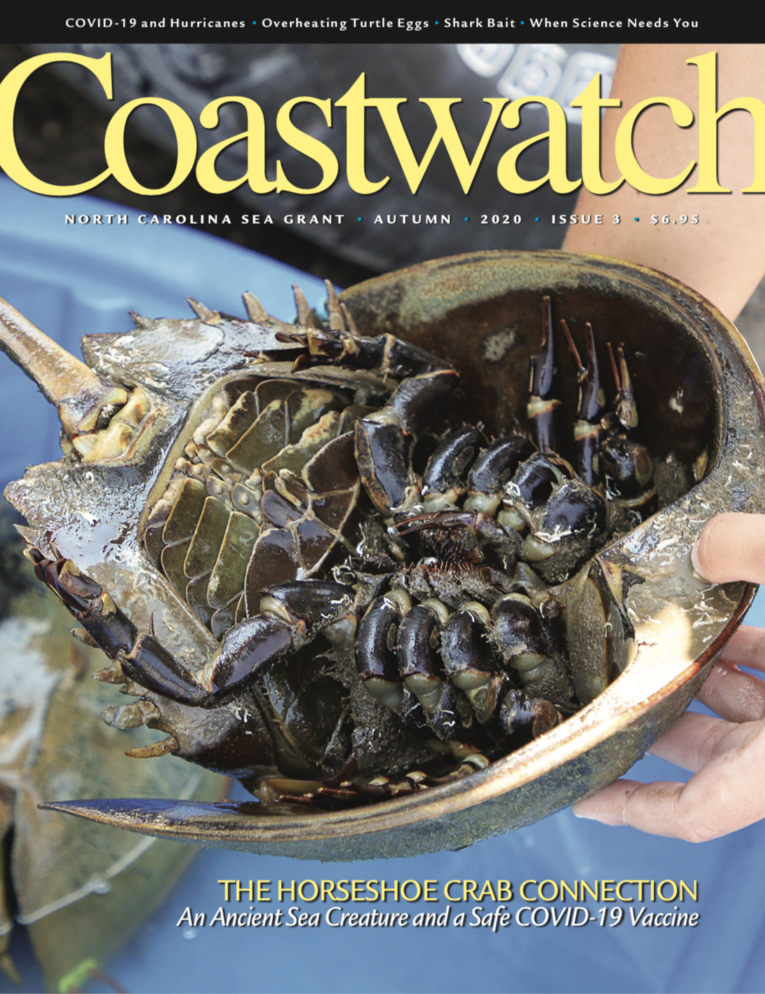 What would it mean for people living in our state's most vulnerable communities if COVID-19 and a major hurricane were to collide? North Carolina Health News reporter Greg Barnes reveals how the pandemic could affect disaster relief.
In "Science Needs You," scientist Hans Paerl and his colleagues tell why researchers have been monitoring the water quality of the Neuse River and Pamlico Sound for decades, tracking the health of the second largest estuarine complex in the country. He also explains how anyone interested in water quality can help with this critical work.
Is Climate Change Affecting Sea Turtle Hatchlings? Yes, says North Carolina Sea Grant fisheries specialist Sara Mirabilio, who describes a University of North Carolina Wilmington study showing that warming temperatures are causing loggerheads to give birth mostly to female offspring.
Mirabilio and North Carolina Sea Grant's Scott Baker together run the popular Hook, Line & Science blog series, which offers four new topics for the Autumn issue, including whether catch-and-release deepwater fish just make an easy meal for sharks.
Deciding which plants to use in your yard can be a challenging task — especially in harsh coastal environments. But North Carolina Sea Grant's Coastal Landscapes Initiative has developed a guide for landscaping on our state's coastal waterways. Coastwatch samples design templates that are pollinator-friendly or bird-friendly, that offer privacy, or that filter out pollutants.
In "More Than Sand Dollars," Jeff Hampton interviews North Carolina Sea Grant's Terri Kirby Hathaway, and the two tell why there's more than meets the eye when it comes to these sea creatures. Beachcombers, of course, prize the iconic skeletons, but these creatures once were masters of their environment when they were alive.
And, no issue of Coastwatch would be complete without more seafood recipes from the renowned Mariner's Menu, which provides readers with four new, savory fall delights.
###
Each year, over 150,000 people read Coastwatch online and in print.
Online: Coastwatch.org
In print: go.ncsu.edu/Subscribe-Now. New subscriptions will start with the Winter 2020 issue.
Permissions: Some of the content that appears in Coastwatch is available to republish. Email dmshaw@ncsu.edu. 
lead photo by Chris Engel