By Dee Stribling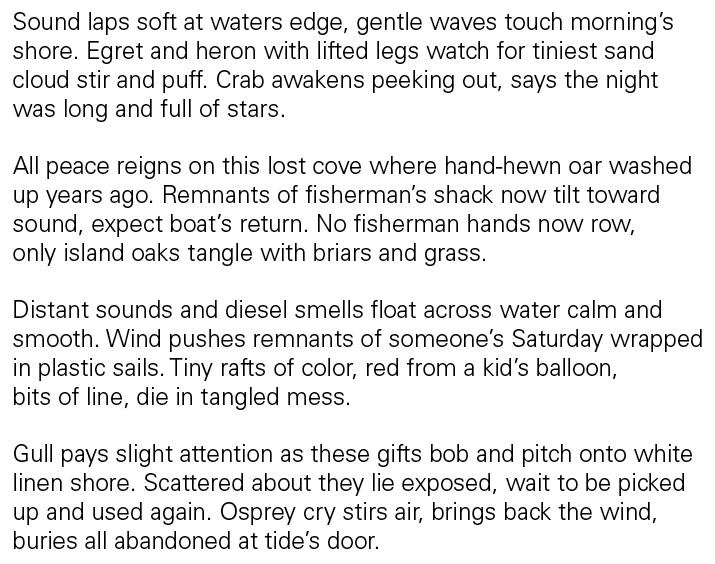 Poem and pictures reprinted with author's permission from Down East Picture Book (2017), as published by Horse & Buggy Press.
Dee Stribling writes prose and poetry about how landscape and culture can shape communities. Currently Hillsborough's Poet Laureate, she is a North Carolina native with a doctorate in geography from the University of North Carolina at Chapel Hill. To learn more, visit her website.
This poem was published in the Spring 2019 issue of Coastwatch.