By ADAM WALTERS
Adam Walters is a recent graduate from the NC State College of Design's Department of Landscape Architecture. He now works at the multidisciplinary firm WithersRavenel.
Ask a North Carolinian to describer her favorite scene on a drive to the coast, and she might mention bridges straddling expanses of water, where the occasional heron picks through tall grasses.
North Carolina is home to more than 12,000 miles of shoreline in the transition between salt and fresh waters. These areas include large estuaries like the Albemarle and Pamlico sounds, as well as hundreds of tidal creeks. Our four southernmost coastal counties — Onslow, Pender, New Hanover and Brunswick — contain at least 73 tidal creeks.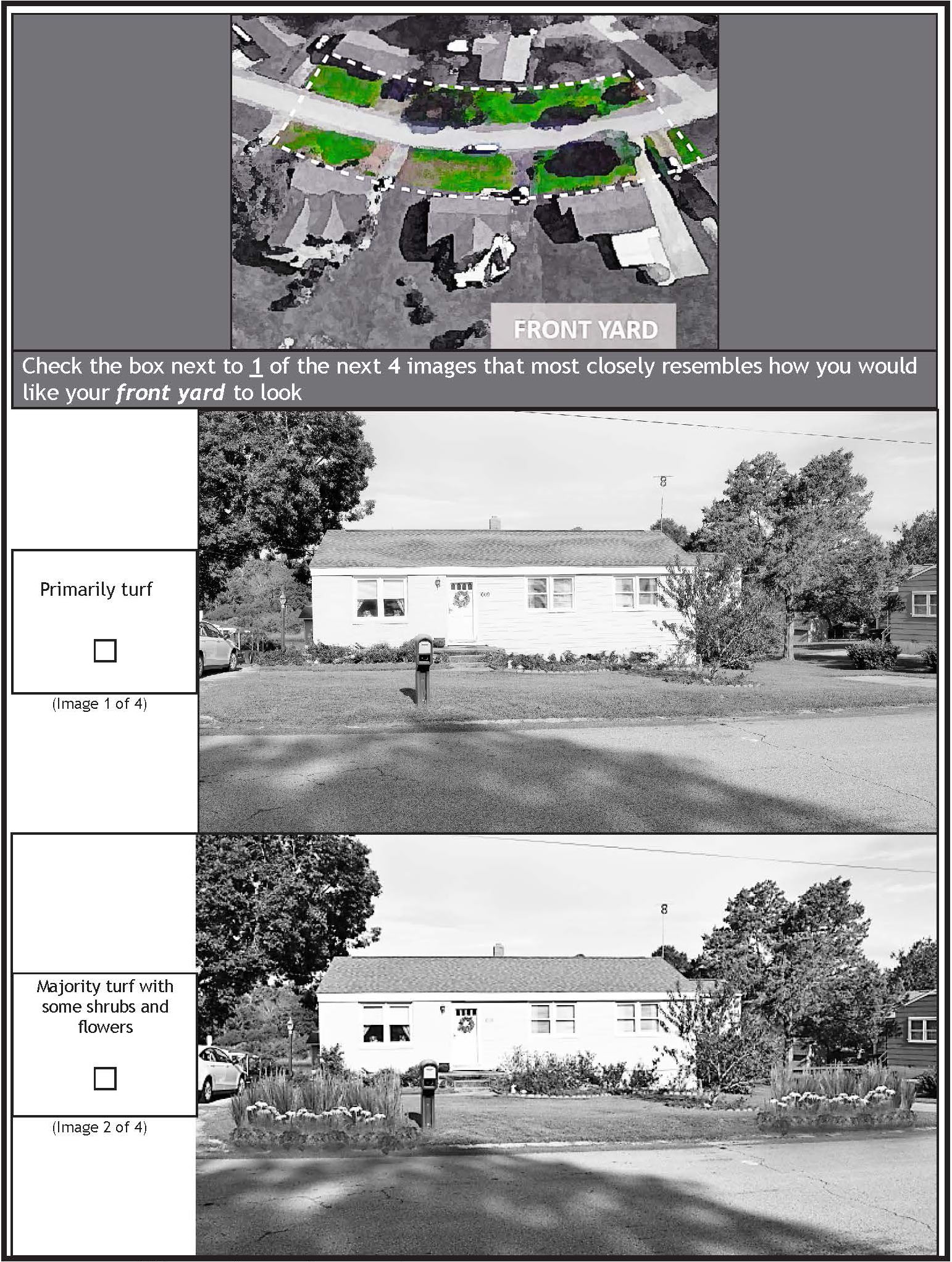 Tidal creeks provide nurseries, feeding grounds and refuge for animals, and land protection from storms. Their tie to the shore and the sea make them important sentinels of coastal health. Indeed, they provide early signs of the impact that coastal development can have on marine ecosystems.
In addition to their important ecological functions, tidal creeks and adjacent marshes serve as ideal "mini-estuaries" that can be used as testing grounds for research that would be expensive and unwieldy at a larger scale.
These areas also offer an enticing place to live. Coastal North Carolina is developing faster than ever before, with significant growth in nearly every coastal county. Full- and part-time residents in search of a waterfront view — without the risk that comes with building along the outer coast — are turning to the banks of tidal creeks.
LAY OF THE LAND
Despite the influx of people into tidal creek areas, there has been little research to describe how residents' attitudes and preferences drive landscaping decisions in these fragile habitats. Such information could serve to improve efforts like North Carolina Sea Grant's new Coastal Landscapes Initiative, or the N.C. Coastal Federation's Living Shoreline Program.
In an early effort to probe those landscaping decisions, a student/faculty team from the NC State University Department of Landscape Architecture set out to evaluate what residents in two tidal creek communities in and near Swansboro think about their yards. North Carolina Sea Grant provided a minigrant to support our research, which was led by Andrew Fox, co-director of the Coastal Dynamics Design Lab.
The study began with a mail survey to gather information on how residents who live along tidal creeks perceive landscaping in their front yard, back yard and along the waterfront. For each area, we showed participants four black and white images featuring differing amounts of vegetation.
For instance, in one image of a front yard, a grassy lawn, or turf, dominated. In another image, trees, bushes and flowering perennials were abundant.
We slightly altered the images so that participants would focus more on texture, shape and layout rather than specific types of plant. We then asked them to rate which images they liked best for each of the three areas of the yard.
The survey also included a section with photographs discreetly divided into native and non-native plants commonly found in the region. We asked residents to check off which species were in their yards, which ones they desired, and whether they could tell the difference between the two groups of photos.
This exercise gave us a sense of existing plantings in the communities, and helped us characterize interest in commonly available species and in native landscape species.
Finally, we asked how satisfied people were with their yards, and to what lengths they would go to improve them.
SURVEY HIGHLIGHTS
We received responses from 40 percent of survey recipients — an exceptional level of participation — and uncovered some important findings.
As it turned out, people's landscaping preferences for back and front yards were virtually the same. On a four-point scale from "mostly turf" to "mostly shrubs and flowers," the large majority chose the middle-ground, preferring at least some turf, mixed with shrubs and flowers. Interestingly, residents' waterfront preferences varied, with an even spread across the four choices.
The type of waterfront landscape that residents preferred likely depends on their priorities. For instance, many waterfront property owners value an unobstructed view, provided by low vegetation, such as turf. On the other hand, turf increases exposure to wind and sun, and exacerbates rapid stormwater drainage into the creeks.
Alternatives to turf that maintain eye-level views do exist, but they're not a part of the current supply and maintenance regime along North Carolina's coast. For example, xeriscaping — a landscaping technique popular in the West that requires little water — and native perennials and grasses provide low-maintenance and high- function options.
Notably, our survey found that a landscape's most important attribute wasn't appearance or ease of maintenance — as is the case in much of the United States — but rather its role in flood and hurricane protection.
We also found that tidal creek residents are open to updating their yards. Indeed, most residents reported a dissatisfaction with their current conditions.
They welcomed landscaping assistance, and were willing to invest $500 to $1,000, on average, for improvements. While that investment won't go far with a professional landscaper, we found that residents typically do their own upkeep, and report minimal use of fertilizers and pesticides.
Our survey results highlight a critical need for educational programs that raise community awareness of attractive, affordable and adaptable plants suitable for coastal landscaping.
For instance, landscape design templates could be developed for coastal North Carolina to highlight native plants and the benefits they provide. Such homeowner guides also could address installation and maintenance techniques that could prove useful for those living along tidal creeks, as well as other coastal residents. The new Coastal Landscapes Initiative aims to improve consumer awareness while also working to ensure that supply matches demand. It's just one goal among many that are designed to improve coastal community resilience, environmental sustainability and natural beauty.
Check for resources online from NC State's Coastal Dynamics Design Lab. Click here for more on the Coastal Landscapes Initiative.